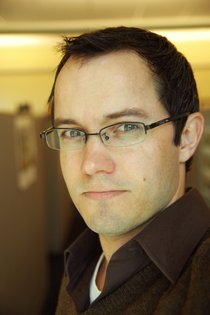 Recent Stories

Yet another nailbiter
Another edge-of-your-seat finish marks UCF's final win of the regular season with a 17-13 win over the SMU Mustangs.

BCS berth belongs to UCF
By the end of Thursday night, the Knights, 36 hours from kickoff, had what they'd been fighting all season for.
UCF edges USF
With a well-timed interception after a torrent of turnovers went the wrong way, the Knights snagged a win out of thin air in a chilly thriller in the Bright House.
Basketball heats up
It was the lowest margin of victory that Apopka had escaped by all year, but it was still a victory as the Blue Darters rolled past Winter Park in the regional semifinals in football postseason play.

Face USF on Black Friday
At 8 p.m. Friday the Knights will have a shot at a second Thanksgiving celebration, hosting a languid University of South Florida team.

Take command of AAC
The same night the UCF mens basketball upset Miami, the football team made an early Thanksgiving dinner out of Rutgers.
Win four-game thriller
The Winter Park girls volleyball team won a four-game thriller against Lake Mary to punctuate their rise in the big-school division over the past few years.

After close call, face harder foe
The Knights will have to shake off their near-nightmare against Temple as they face a tougher team in Rutgers this week.

Knights narrowly win
Only through acrobatic plays and a last second split of the uprights did the Knights escape a nail-biter against a team that was expected to lose by 17 points.
Face West Orange this week
The last time the Wildcats played West Orange in 2006, they edged the Warriors 33-30.