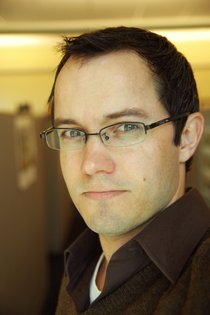 Recent Stories
Mckim leads team to win
The Tars, who hadn't strung together back-to-back wins since a week before Christmas, grabbed the lead midway through the first period and stretched it as wide as 14 points before nearly being reeled in by the end.

UCF stars step up
Big wins over Houston and USF have brought the UCF men's basketball team to a 14-4 record overall and a 5-1 record in conference play.

After UConn loss
The UConn Huskies continued to be a thorn in UCF's side as they won 64-49 when UCF traveled to a freezing Connecticut on Sunday.
'Cats, Eagles, Tars
The Tars bounced back from four straight losses with a 59-47 thrashing of Palm Beach Atlantic Jan. 7.

UCF takes two more wins
The UCF Knights men's basketball team is off to one of their best starts to a season in recent memory, racking up a record of 11-3 so far.

Highland Games return
Are you ready for some haggis? Central Florida's most unusual sports event is back.

Knights await Red Wolves
The UCF Knights will face an opponent that haven't seen in 25 years at the AutoNation Cure Bowl on Saturday.

'Cats put up fight
A Winter Park Wildcats loss at the start of the Rotary Tip-Off Classic tournament eliminated the chance for a showdown with rival Edgewater High School, who ended up taking the tournament by storm.

Teen suspects arrested
Three juveniles have been arrested in connection with the death of 15-year-old Winter Park High School student Roger Trindade.

Cure Bowl bound
The Knights knew they were going bowling since early November, but now they know how far they'll travel: about 10 miles.