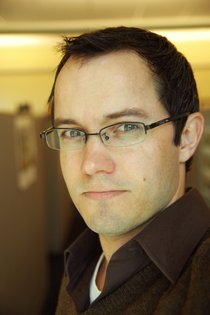 Recent Stories
WPHS football still undefeated
For the third time in four games the Winter Park Wildcats squeaked out a narrow win to keep their undefeated streak alive on the gridiron.
Holman shines
An early dose of tension gave way to a blowout showcase of the Knights' offensive talent in their home opener.

Knights work to recover from losses
After starting their season with two straight losses after more than 10,000 miles worth of road trips, the Knights are heading home this weekend and hoping to right a tailspin.

Sagarin poll No. 22
The UCF Knights may not have played on the gridiron last weekend, but they did something no other team in the American Athletic Conference did: get ranked.

UCF gathers for tribute
"He was a son, journalist and a Knight and he remained brave until the very end of his life." "He tried to find the good concealed in the darkness."

Vigil for slain journalist
Steven Sotloff will be remembered on the campus he called his home tonight, at a vigil in his honor.

Mica wins blowout
U.S. Rep. John Mica got a big boost toward retaining his seat in congress for the 12th time, with a blowout win in a field of four Republican primary candidates for the District 7 race.

UCF ready for Penn State
The Knights have won their last eight season openers. But they've never done it in Ireland. And they've never done it against Penn State.

Hoax call released
"I have a problem," the 911 caller said, his voice shaking. "I just shot my mom." Now police are hunting the hoaxer for 'swatting.'

DiNovo vs. Penn State
After months of testing, the quarterback UCF head coach George O'Leary hopes could give the Knights Blake Bortles-level firepower has a name: Pete DiNovo.