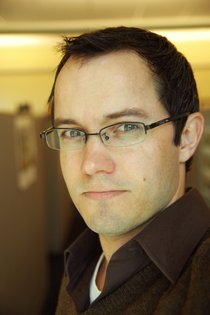 Recent Stories

Take lead in AAC
After one of the tougher conference games on their schedule, the Knights are hitting the road for what's expected to be the easiest.

Runway show this weekend
When the spotlights hit the runway on Saturday, Winter Park will become the most fashionable city on the planet for one night.
Losing streak extends to three
Winter Park's record pace start has turned into an almost unprecedented collapse for the football team.

Toughest opponent yet?
For the third straight game the Knights have a one-touchdown win under their belts, and now they await a Temple team that's surprised the AAC.
Face Hagerty on Friday
After being felled in back-to-back losses that crippled an early season's undefeated momentum, the Winter Park Wildcats are looking to get rolling against Hagerty on the gridiron this Friday.

Biplanes offer old-school sky tour
For passengers strapped into Florida Biplanes' open-top thrill-ride into the past, this runway becomes their personal highway to the danger zone.

Outlast in overtime
An overtime thriller for the history books put the Knights 3-2 on the season and sent BYU home in a tailspin.
Team looks to right tailspin
A four-game winning streak to open the season has become a two-game losing streak on the gridiron with Winter Park looking to right a tailspin.

Tough opponent loses top player
Two big moments happened in the past week that could make UCF's season more optimistic, especially against BYU. Now a big win and a sudden injury of a key opponent could help UCF's fortunes.
Wildcats fall to Boone
It took overtime to make it happen, but Winter Park's undefeated streak on the gridiron came to an end last Friday, with rival Boone taking the win 16-13.