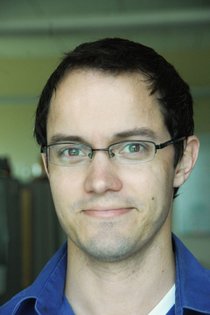 Recent Stories
It's football time for Winter Park and Edgewater.
UCF baseball team advances
The Knights dropped another series in baseball last week, falling to Tulane but avoiding a sweep in their final game.
Rollins looses last baseball game
Rollins' season on the baseball diamond ended with a thud as the Tars fell 0-10 to Florida Southern.

Can fast food be fine dining?
The Winter Park City Commission considers whether a McDonald's could have table service as it plans the look of Park Avenue.
Winter Park executed a regional quarterfinal trouncing of Port St. Lucie Centennial on May 1 on the baseball diamond.
The Tars lost their series with Nova Southeastern; now they gear up for three games against Florida Southern before playoffs begin.
Knights beat Houston 7-3
The Knights got their groove back with five straight wins propelling them along their longest winning streak of the season.

Burglars slowed, not stopped
Police say there hasn't been a suit-wearing burglary for a week in the city, but the burglars aren't leaving town.

Now facing Houston
The Knights came back after dropping their first game against the second worst baseball team in Conference USA.

Thieves don suits, break in
A recent alert from the Winter Park police department describes a group of home burglars with a new angle: Looking just like you.