Last year saw slow improvements to the economy and big changes to parts of Winter Park and Maitland. How will 2013 turn out? We asked the mayors of both cities to pull out their crystal balls and tell us the future.
Winter Park Mayor Ken Bradley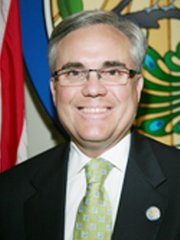 2013 is a very exciting year for Winter Park and our region! Looking ahead, in 2013 we will be:
· Opening the new Alfond Inn
· Constructing and opening of the new Class A office space - Heritage Park
· Fairbanks Avenue will be transformed before our very eyes with paving, new sewers and redevelopments
· The Denning Corridor will change with Mead Gardens improvements, the dedicating of the Martin Luther King Jr. Park, along with two impressive apartment developments near the Winter Park Village.
· Ground breaking for the new Amtrak / SunRail train station in downtown Winter Park
· Becoming an even healthier community
· Embracing an electrical undergrounding plan which will enhance our tree canopy
· Building on the city's financial strength to assure fair cost services while assuring a steady tax rate
We are well on our way to making Winter Park the best place to live, work and play in Florida. These positive changes will occur while we focus on what makes Winter Park our home. The essence of Winter Park—the people of Winter Park and what they stand for—will only get better.
I wish you good health, prosperity and happiness in the New Year ahead.
Maitland Mayor Howard Schieferdecker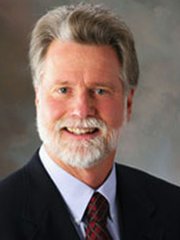 We have accomplished many things this past year and look ahead with great expectations to continue moving our city forward in 2013. As for the financial state of our city, even though due to the present economic climate our revenues are down, we are financially sound. This is mainly due to fiscal conservatism by our City Council as well as our city staff, working hard to keep our expenses down. However, this will not last unless we take steps to increase our tax base in the next few years, which we are presently in the process of doing.
To increase our tax base we have to encourage quality new development and redevelopment throughout our city. Now that the updating of our Land Development Code and the streamlining of our Permitting Approval Process are completed, we are officially "open for business." This will attract new business and quality development to our city. We have already had substantial interest in new and redevelopment throughout our city, especially in our CRA downtown area.
Our main goals for 2013 are as follows:
· Maintain no increase in our property tax millage rate.
· Maintain a balanced budget.
· Continue to move forward with our Capital Improvement Projects.
· Continue to work to secure new business opportunities and quality new development and redevelopment for our city that will increase our tax base and create new jobs both temporary and permanent.
· Renegotiate our Solid Waste Contract with more financially favorable terms for our city and offering more and better services to our citizens.
· Continue to work with our State Legislators to retain and hopefully enhance the revenues that we receive from Tallahassee.
· Complete the update of our City Charter.
· Construct the new police boathouse at Fort Maitland Park.
The prospects for 2013 look very encouraging. With the dedication and enthusiasm of our City Council, city volunteer boards and city staff, anything is possible for our city. These wonderful people, and our dedicated and enthusiastic citizens, inspire me. They, along with my great love of our city, are the reasons why I love being your mayor. I look forward to our city's bright future with great anticipation, and you should too.