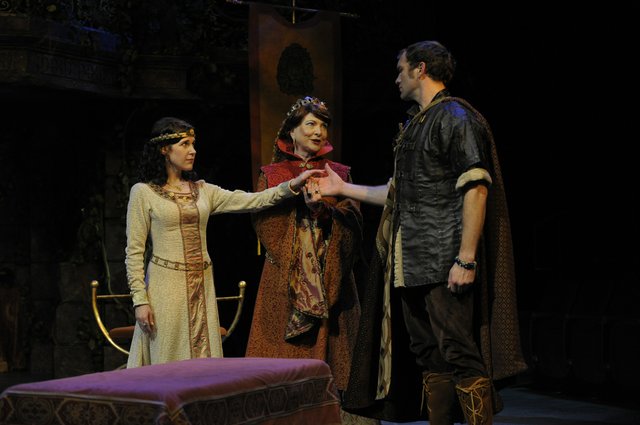 Thurston House celebrates 20 years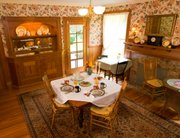 Saturday, Sept. 15, marks the 20th anniversary of the Thurston House bed and breakfast in Maitland. After one year of extensive renovations, Thurston House opened its doors to guests on Sept. 15, 1992. Guests have come from all over the world, including 24 countries, every state, four territories and even from Maitland itself. Visit thurstonhouse.com for more information.
Sample Orlando's arts
The Orlando Arts Sampler, presented by Red Chair Project, offers a way to experience eight different artistic offerings for only $99. Individuals can sample one event from each of eight art organizations. Participating organizations include: Bach Festival Society of Winter Park, Fairwinds Broadway Across America, Mad Cow Theatre, Orlando Ballet, Orlando Museum of Art, Orlando Repertory Theatre, Orlando Philharmonic Orchestra and Orlando Shakespeare Theatre in Partnership with UCF. For more information and to purchase packages, visit RedChairProject.com and select Orlando Arts Sampler.
Trinity Prep senior recognized by College Board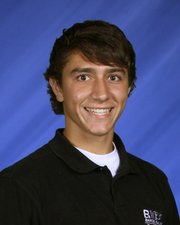 The College Board named Trinity Preparatory School senior Daniel Salas of Winter Park a 2013 National Hispanic Recognition Program Scholar. The NHRP identifies outstanding Hispanic high school students who take the PSAT/NMSQT and identify as Hispanic/Latino.
Volunteers needed at Polasek Museum
The Albin Polasek Museum and Sculpture Gardens in Winter Park is beginning a new volunteer and docent training program. Polasek volunteers and docents provide an invaluable service by helping visitors of all ages. While no experience is required, volunteers must be comfortable talking to the public. An application is required. The museum has needs in all areas including Docents, Museum Gallery and Gift Shop Attendants and Gardening enthusiasts. For information, call 407-647-6294, visit polasek.org or email volunteer@polasek.org
Local sports awards
The SPORTYS will honor the top teams, athletes and coaches from high school, collegiate and professional athletics, as well as local residents and businesses. Awardees will come from across the Central Florida counties of Lake, Orange, Osceola, Seminole and Volusia. Local award nominees are Team of the Year, Rollins women's basketball; High School Athlete of the Year, Alexis Prince of Edgewater High School; and College Athlete of the Year, Lucas Jovita of Rollins College. Tickets are $85 per person or $750 for a corporate package of 10. Space is limited, and tickets can be purchased at CentralFloridaSports.org
Ramps to independence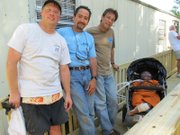 The Center for Independent Living, a Winter Park-based nonprofit dedicated to helping individuals with disabilities achieve independence, recently built several wheelchair ramps for children in Central Florida. The event was part of the "6 Days 6 Ramps" building event. Drew Tanner (pictured) is a 13-year-old who has brittle bone disease. His mother takes care of him full time, and when his wheelchair ramp needed to be replaced due to corrosion, the Center for Independent Living built him a new one.
Donate to send a card
Birth Defect Research For Children, a Baldwin Park non-profit that provides parents and expectant parents with information about birth defects and support services, is offering to send a Happy Veterans Day card on the behalf of anyone who donates at least $10 to Birth Defect Research for Children. To donate call 407-895-0802 or visit indiegogo.com/BDRC
Send submissions to jandreasson@turnstilemediagroup.com