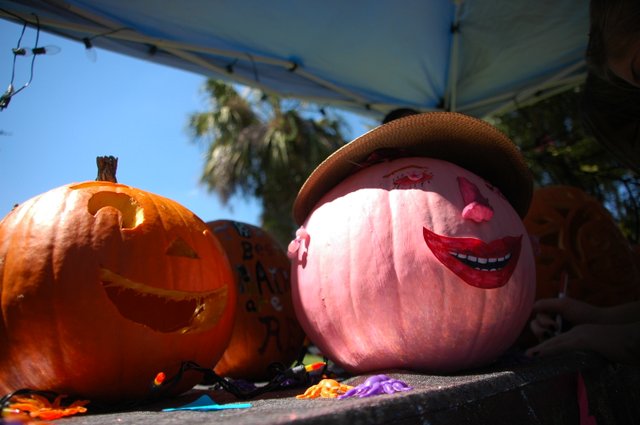 OCT. 31
Pumpkins & Munchkins, presented by Winter Parks park and recreation department will be Wednesday, Oct. 31, from 6:30 to 8:30 p.m., in Shady Park, adjacent to the Winter Park Community Center at 721 W. New England Ave. Munchkins of all ages are invited to attend this free family-friendly event. Fun-filled activities will include games, bounce houses, a costume contest, Trick-or-Treat Trail and safe Halloween fun for everyone. For more information call 407-599-3275.
Chipotle Mexican Grill's Boorito popular Halloween fundraiser is returning for another year. This Halloween, Wednesday, Oct. 31, Chipotle will treat customers dressed in costume to a burrito, bowl, salad or order of tacos for only $2 between the hours of 4 p.m. and closing. Proceeds from the fundraiser, up to $1 million, will benefit the Chipotle Cultivate Foundation.
Halloween Trick or Treating and Costume Contest at the Oviedo Mall will be from 5 to 8 p.m. on Wednesday, Oct. 31. There will be safe indoor trick or treating for families, and a costume contest for kids age 12 and under. The costume contest will be in the west court near Dillard's; registration begins at 6:30 p.m. No masks or fake weapons. Candy is available at participating stores while supplies last.
Focal Point Landscape Nursery & Supplies' 4th Annual Trunk or Treat will be from 6 to 8:30 p.m. on Wednesday, Oct. 31. There will be a haunted hayride, haunted hoophouse, food and drink sales. The fun event is for costumed kids who will trunk or treat for candy from decorated vehicles. For those interested in participating as a trunker, register before Monday, Oct. 29, by contacting liz@focalpointlandscape.com or 407-349-2200. There will be judging and prizes for the first, second and third best dressed vehicles. The cost is $2 per child.
NOV. 3
The Geneva Cemetery Tour: Colorful Characters Under A Crescent Moon will be at 6:30 p.m. on Saturday, Nov. 3. Follow your lantern leader through the Geneva Cemetery to the final resting places of some of Geneva's long-departed citizens. This year, Marie McClain, Leo Michael Rehbinder, Annie Peters Wagnon, Elizabeth Fokides Mathieux and Lewis Thornton Powell will make appearances. Admission is free but a donation to the Geneva Historical Society is appreciated. Bring a flashlight to assist you on your return to your car at the end of the tour. The cemetery is located at the end of Cemetery Road off First Street in Geneva.
ONGOING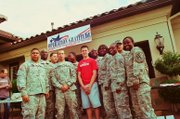 The Winter Park Fire-Rescue Department is supporting "Operation Gratitude," a program that collects candy and gifts for American service men and women currently deployed in Afghanistan and other hostile regions of the world. Community members can drop off candy and letters of appreciation at the following Winter Park locations: Fire Station 61, 343 W. Canton Ave.; Fire Station 62, 300 S. Lakemont Ave.; Fire Station 64, 1439 Howell Branch Road; Winter Park City Hall, 401 S. Park Ave.; The Winter Park Public Library, 460 E. New England Ave. Since 2009, local event organizer, 16-year-old Andrew Weinstock, has collected almost 11,000 pounds of Halloween candy in support of Operation Gratitude. For more information call 407-454-0878, e-mail opgratitudeorlando@gmail.com or visit operationgratitude.com
The Planetarium at Seminole State College of Florida will present "Into the West: Astronomical Origins of Halloween" from 8:30 to 9:30 p.m. on Saturdays, Oct. 13 and Oct. 20. "Into the West" conjures up the history of Halloween, starting with its beginning five millennia ago in what is now Great Britain. The show examines the Britons and the Celts, two ancient peoples who laid the foundation for the modern-day Halloween celebration. The origins of trick-or-treating, pumpkin carving and ghostly lore also are explored in relation to the Pleiades, a small, but famous cluster of stars in the constellation Taurus.
Veterans of Foreign Wars Post 10139 and the Ladies Auxiliary will man their annual Pumpkin Patch at 300 Lake Mills Ave., Chuluota daily from noon to 8 p.m. until Wednesday, Oct. 31. The Ladies Auxiliary will host a Community Rummage Sale from 9 a.m. to 2 p.m. on Saturday, Oct. 13. Spaces are available for $10, and there will be a bake sale for breast cancer awareness. On Saturday, Oct. 20 at 2 p.m. there will be a pig roast with hayrides available.
Enzian Theatre will be showing Halloween movies throughout October. Each presentation is $8 general admission and $5 for Enzian Film Society members. The films to be shown are: "An American Werewolf in London" (1981), midnight, Saturday, Oct. 13; "Creepshow" (1982), 8 p.m., Wednesday, Oct. 17; "Zombie" (1979), midnight, Saturday, Oct. 20; "The Devil's Rejects" (2005), 8 p.m., Wednesday, Oct. 24; "V/H/S" (new release), midnight, Friday, Oct. 26 and Saturday, Oct. 27; "Theatre of Blood" (1973), 9:30 p.m., Tuesday, Oct. 30; "Poltergeist" (1982), 8 p.m., Wednesday, Oct. 31. On Sunday, Oct. 28, there will be a kids Halloween party at 11 a.m. "The Devil's Rejects" and "Poltergeist" will be free showings, and "Theatre of Blood" will be $5 general admission.