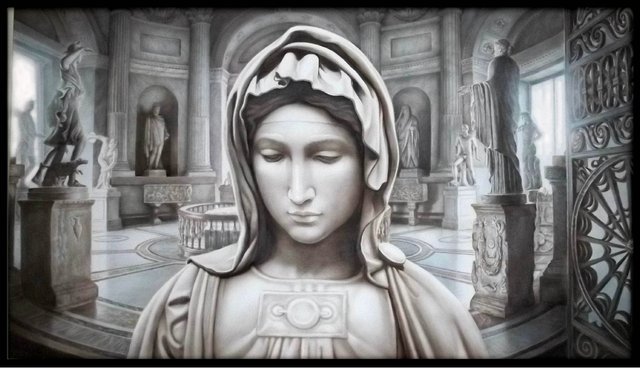 Angela Robbins Hull has attended the Winter Park Autumn Art Festival every year since she can remember.
"I went with my mother and she would let me pick out a black-and-white photo from one of the artists and then buy it for me — it kind of became a family tradition," the Maitland resident said.
This year the fine art photographer debuts as a participant. She decided to apply to the Winter Park festival after she won a blue ribbon for fine art at the Maitland Art Festival.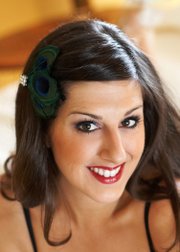 What makes her work so different is her equipment, she said. Hull uses a 4x5 View camera, which went out of use around the 1970s. The camera itself is large and has to be set up on a tripod. The actual negative is large and Hull must go through a long, technical process to develop the film.
"If I'm gonna spend that much time (processing the film), it better be perfect. It's definitely a labor of love," she said.
She's one of the few photographers around that embraces this method.
"It's a lost art form, but I enjoy it because it has a quality of light and feeling. It's a dream-like quality."
Edson Campos
Edson Campos has been part of the Winter Park Art Festival for years and usually enters in painting. This year he's trying something different and featuring his work in the drawing and graphics category.
"To paint realistically you have to be good at drawings," Campos says.
Campos and his wife, Kathleen Brodeur, met at an art festival called "The Masters" and they do multiple festivals a year, entering separately and together. They have a studio at their home in Winter Park.
Campos said Winter Park's festival is a great show for the community and a beautiful venue to display his work. Another thing that makes the festival attractive to independent artists is that you can meet potential clients at the shows and create a relationship.
Campos bases his art on the classics — literature, art, religion — and strives to create beauty where it may not be as apparent. He said he takes memories and makes them come alive and makes the viewer feel like they are there.
"It's a skill; it takes effort," Campos says, "I don't want people to forget art is about expression."
Artists from Winter Park, Maitland and Central Florida gather in Winter Park's Central Park at the Winter Park Autumn Art Festival on Saturday, Oct. 13, and Sunday, Oct. 14, from 9 a.m. to 5 p.m. It's the 39th year that this sidewalk art show is presenting visual art, entertainment, crafts for children and more.
Kathleen Brodeur
Kathleen Brodeur is inspired by moments in time — she takes photographs and then gives them a new perspective when she paints to tell a story.
"It's like I'm painting a diary of my life," Brodeur said.
Brodeur has been participating in the Winter Park Art Festival since 2006 and also enters into several other festivals year-round. She said Winter Park is a great area that has so many talented artists and as a result, it's challenging to get into shows.
The majority of Brodeur's pieces are from photographs she's taken in Europe. She and her husband, Edson Campos, travel to Europe often and that's where Brodeur feels most inspired. "Seeing all the originals in the museums and the architecture makes me want to capture a moment and tell a story," she said.
Brodeur and Campos do collaborate on pieces and even created the paintings for their wedding. They've done paintings together for shows and exhibits, and they also do chalk drawings. Most recently they did a piece for the "Festival of Trees" with a "The Princess and the Frog" theme.
"Edson is faster and more planned, and I take my time and am more spontaneous," Brodeur said. "We inspire and learn from each other. It's a good balance."