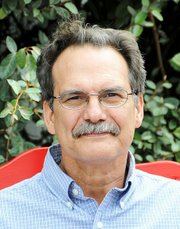 I just read a story about early Christmas in Oviedo's Live Oak Reserve as a way of standing together with the Downing family whose young daughter, Caitlin, was dying of a brain tumor. Last year, the tumor was diagnosed just as Jeff and Denise Downing were putting away the Christmas decorations. Since that diagnosis, the whole community of Oviedo has rallied behind the Downings. This year's early decorations were an attempt to give Caitlin an early Christmas, and none too soon, as Caitlin died on Sunday afternoon.
I was thinking about Oviedo's response to this little girl and was truly grateful for the community's sensitivity and generosity. That caused me to reflect on some of the stories of love coming from the Northeast in the wake of Hurricane Sandy. I never cease to be amazed by the depth of care people often demonstrate toward each other in the face of crisis or tragedy.
But then I began to ask myself, "Why wait?" Why wait until something bad happens to demonstrate good? Why wait until tragedy squeezes generosity out of us? Why wait? Why wait when actually helping others feels so good when we do it?
I think one of the answers lies in the fact that we are busy with the everyday things of life. We have bills to pay, jobs to do, kids to cart to soccer or band. I also think we tend to take life for granted until a storm hits and we are able to assess what is truly important. These difficult moments pull us up short, and for a day or two we catch a glimpse of what it really means to love. And even if there are tears involved, the sharing feels good and right.
I would like to suggest that we could capture a bit more of this feeling by learning how to give thanks every day. We don't need a crisis to help us assess what is truly important — just a bit of time each day to thank God for what we do have. Have you ever noticed how much easier it is to complain about what we don't have than to give thanks for what we do have?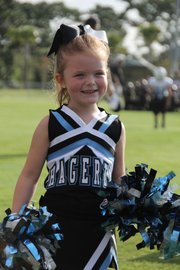 I think a daily routine of saying thanks to God and others can have a tremendous impact on how we see and do life. It can help us be more positive in dealing with life. It can make us more generous in dealing with our neighbors. It can reconnect us with what is truly important, and what really needs to stand out in the hustle and bustle of life.
Next Thursday, we will celebrate Thanksgiving, when besides eating too much food and watching too much football, we will stop and give thanks. The original Thanksgiving celebrated by the pilgrims was born out of a crisis of starvation, and for a brief moment, relations between Native Americans and white settlers were never better. The problem is, they didn't keep up the habit of giving thanks, and things deteriorated from there.
There's a lot of wisdom in what Paul had to say to a church in Thessalonica, which had its fair share of difficulties: Be thankful in all circumstances, for this is God's will for you who belong to Christ Jesus (1 Thessalonians 5:18).
Paul saw thanksgiving as a daily habit, regardless of what was happening around himself, and in that habit he found the power to live and love.
So, this Thanksgiving, will you make giving thanks a once-off thing or a daily dose?
By the way, Denise Downing, Caitlin's mother, is someone who knows how to give daily thanks. You can read her beautiful reflections on her family's painful journey at cheeringforcaitlin.com