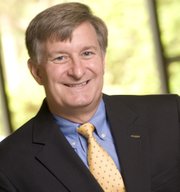 What's your story? Are you in the midst of a makeover, start-over, starting out or stressed out? Perhaps you have all the trappings of success but feel trapped and empty? Then again, you may be on the other side of a monumental trial, and you're what Henri Nouwen called "a wounded healer," a person who seeks to pass along to others their life lessons and wisdom.
We long to make a difference, but we also have bills to pay. Therein lies the conundrum at the root of creating starving artists and the money-driven. Those vacillating somewhere in the middle of these extremes get snared in Thoreau's observation, "The mass of men lead lives of quiet desperation."
Is there a better way where we can gain the world and preserve our soul? Yes. It is the On-Purpose Approach. The crux of it begins by seeking to know your two-word purpose statement, and then aligning your life with your purpose, so you're on-purpose rather than off-purpose.
Recently, we surveyed more than 200 people. Of the respondents, 87 percent said they didn't have a useful purpose, vision or mission statement for their life, and 46 percent estimated their dollar cost of not having one was $1 million or more.
Having identified the cost of inauthenticity as being so high, why don't more of us have written personal purpose, vision or mission statements? Here are three of the reasons why:
• Fear and denial. It can be frightening and disheartening to reconcile our present realities compared to our dreams. Sweeping the discontent under the rug may appease the moment, but it denies who we are.
• It is a waste of time. Yep, you tried writing those before and all you got was a string of adages that offered little application to your day-to-day decisions. What a waste of time!
• Where to start? You wouldn't bake a cake without a recipe — so why write your purpose and plan without standards and a proven methodology? Of course, you don't know where to start. This isn't your expertise.
When I began this work in earnest 25 years ago, I set out to help my business advisory clients to make more strategic business decisions as leaders. Before this work, their business decisions had little regard for their personal lives and values.
Organizing their workplace was easier to do compared to their personal lives; so that's what they did. They had business plans, but not life plans. None intended to place their business or themselves at strategic disadvantages, yet they did. Their personal and business costs were extraordinary.
I reasoned that if I they had a personal life plan, then that would provide both context and direction for the running of their business, too. On-purpose persons are more likely to become on-purpose businesspersons who operate on-purpose businesses. The typical byproduct of a better life was better business performance. Voila!
The On-Purpose Approach to life was birthed in the 1980s. Today, thanks to hundreds of thousands of readers, numerous workshops, many clients, worldwide speaking engagements, personal coaching, and, still, advising business leaders, the On-Purpose Approach has matured — and so have I!
Here is a refined, comfortable and easy-to-do process that creates predictable results. As always, the largest variable in the process is the person going through it.
So what do you do when your life isn't going as you had hoped? Ponder why you were put on the planet — your purpose. Then consider where you would like your life to go —your vision. Next, write what you need to do to make it happen — your missions. Finally, write down what truly matters to guide your decisions — your values. You're on your way to knowing yourself and being an on-purpose person in creation. Be on-purpose!
Kevin W. McCarthy lives and works in Winter Park. "The On-Purpose Person" has sales of more than 200,000 print copies. For five days in late April the book was on Kindle free. Thanks to more than 32,500 downloads, the book quickly shot to the No.1 non-fiction rank. Visit 2wordpurpose.com to watch the 30-minute replay of "The POWER of Your Two-Word Purpose Statement." Learn more about leading your life at kevinwmccarthy.com