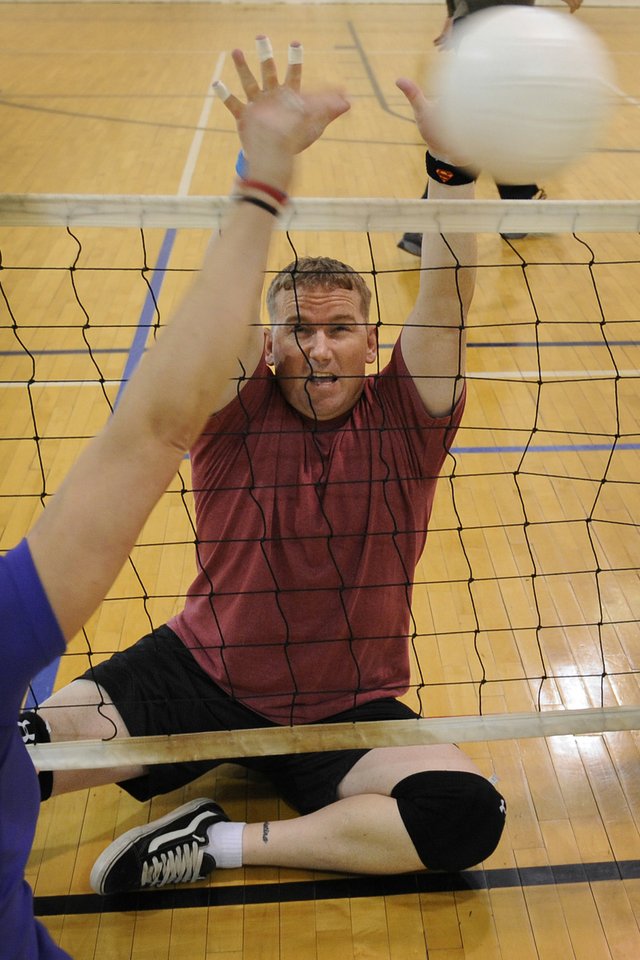 Bryce R. Keene is a Marine. He wears the same uniform and carries the same demeanor, same grit and same determination as the countless other Marines across the active and retired ranks of the U.S. Marine Corps. What sets apart this son of a Winter Park couple is an injury, an injury that hasn't slowed down his desire to represent the Marines in the military's premier Paralympics competition.
A wire chief, Gunnery Sgt. Bryce Keene, son of Barbara and R. Bruce Keene of Via Tuscany, Winter Park, is part of a small group of wounded Marines who have not only spent long hours of rehabilitation to regain a sense of normalcy, but have taken their recovery to a whole new level to compete in the 2012 Warrior Games competition. The event took place at the U.S. Air Force Academy in Colorado Springs, Colo., May 1-5.
"I first got involved at the Marine Corps trials," the 1992 graduate of Winter Park High School said.
Keene was one of 50 Marines on the team in Colorado Springs who fine tuned their skills in events that ranged from sitting volleyball to wheelchair basketball, swimming, archery, and track and field. For Marines like him, being there was an honor.
"It was awesome," Keene said. "I was so excited and I couldn't wait to get to Colorado. I started training as soon as I found out. I'm just trying to enjoy the moment."
Warrior Games is a Paralympic competition sponsored by the U.S. Olympic Committee and features a combination of active duty and retired veterans who have sustained some type of injury during their service.
For Keene, competition and training is not just about recovery or physical fitness, but is more about the desire.
"It has helped my morale and my desire to compete," he said. "I can't do a lot of sporting activities anymore, so any time you can get out and support your service in something this big is just awesome."
Each injury has left its scars, but when these athletes get in the pool or on the track, the only thing that can be seen is the competitiveness and the desire to win. The motivation and drive from Keene is contagious. And the Marine Corps team hopes that having him on the team can bring a medal or two to their side, and provide a better future for all who compete.