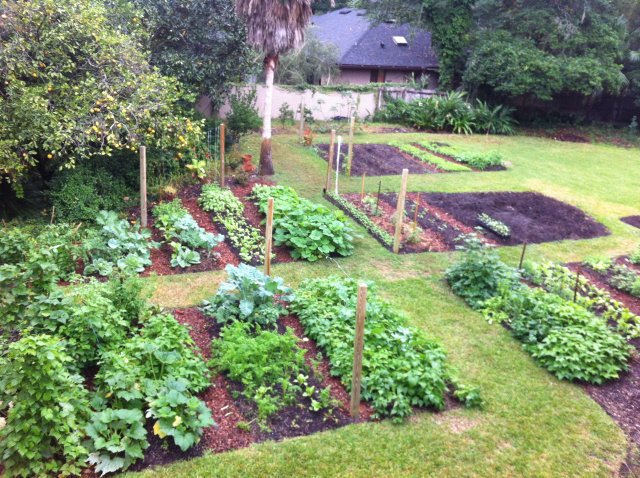 Photo Gallery
First Friday Charity Festival in Baldwin Park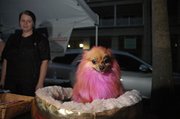 Dogs and fashion collided at the First Friday Charity Festival in Baldwin Park on May 4.
MAY 10
Enzian's Popcorn Flicks in Central Park will feature "The Purple Rose of Cairo" from 8 p.m. to 10 p.m. on Thursday, May 10. Visit Enzian.org
MAY 12
Maitland Movie in the Park on Saturday, May 12, at 8:15 p.m. features "The Adventures of Tin Tin" at Quinn Strong Park. Bring your blanket and chairs and we will bring you the stars. Food is available for purchase.
MAY 19
The Jamie Oliver Foundation is launching its first Food Revolution Day, a global day of action to inspire, educate and empower people everywhere to stand up for real food on May 19. Here in Orlando, the Winter Park Harvest Festival, Edible Orlando, Slow Food Orlando and Livepretty.com have combined efforts for Food Revolution Day Orlando featuring free Family Urban Farm Tours starting at 10 a.m., 11 a.m. and noon at Winter Park Urban Farm, 1650 Pine Ave. Space is limited. Register at livepretty.com/foodrevorlando
MAY 20
The Orlando Museum of Art will offer free admission on May 20 as part of the Association of Art Museum Directors' Art Museum Day. Storytellers of Central Florida will present "Tales of Florida: Past and Present" as a special free presentation to OMA visitors of all ages on May 20 at 2 p.m. For more information about these events, please visit omart.org
ONGOING
The Art & History Museums – Maitland (A&H) celebrates the residents of Maitland throughout the entire month of May. Maitland residents receive free admission to the A&H Museums May 1-31 with proof of residence.
Join your neighbors for Poetry Month at the Maitland Public Library. Festivities include contests for children's poetry, through May 11, with the topic "It's all about ME!!" and for adult poetry, May 1-28, with the topic of "Where I live!"
Photo Gallery
Orange Blossom Jubilee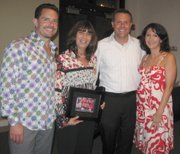 Winter Park Day Nursery held its Orange Blossom Jubilee on April 27, 2012 at the Winter Park Community Center. Attendance was 150; and the amount raised was nearly $60,000.
At 10:30 a.m. each Tuesday, the Maitland Public Library hosts preschool story and craft time. At 10:30 a.m. each Thursday, it hosts baby time stories and activities. At 4 p.m. each Thursday, it hosts Reading Buddies for kindergarten through fifth-grade. Call 407-647-7700.
The Art and History Museums – Maitland offers artistic classes for adults and children this summer. Participants can choose from an array of creative classes: basic to advanced drawing, stained glass, jewelry-making, painting, pottery, sculpting, printmaking, collage, multi-media concepts and more. To register for classes, call 407-539-2181 or visit ArtandHistory.org
The Winter Park Farmers Market is held from 7 a.m. to 1 p.m. every Saturday at the old train depot, 200 W. New England Ave. Visit CityofWinterPark.org
The Maitland Farmers Market is from 9 a.m. to 2 p.m. every Sunday at Lake Lily Park. Food Truck Café is from 6 p.m. to 9 p.m. every Wednesday at Lake Lily Park in Maitland. Visit ItsMyMaitland.com or call 407-539-6268.
Orange County Public Schools Food and Nutrition Services provides free meals to children during the summer. This summer, meals will be served at many locations including community partners, Monday through Friday at various times. There are no income requirements or registration. Any child younger than 18 years old may come to eat. For a list of open sites, contact FSsummer@ocps.net or dial 211.