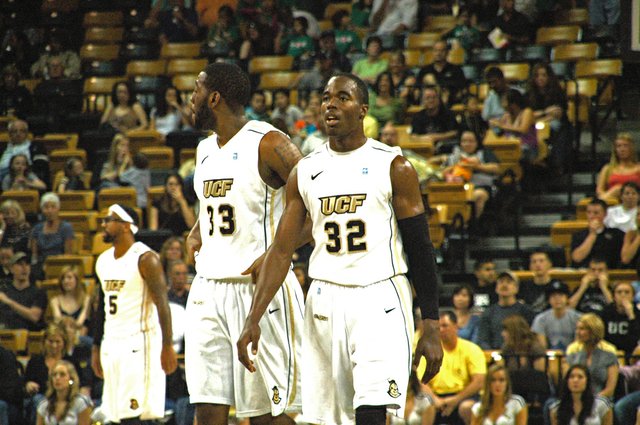 The UCF men's basketball season and two seniors' college careers ended in a devastating blowout on Thursday night, as UCF lost to Drexel University 81-56.
The Knights struggled early in the game to keep pace with Drexel's strong shooting, which continually outpaced UCF in the first period, going up 37-24 by the half.
But in the second half the Knights tried to mount an early comeback, outscoring the Dragons (28-6) early on and cutting the scoring deficit to nearly single digits. Keith Clanton led the Knights in scoring with 12 points, with Marcus Jordan and Isaiah Sykes close behind with 7 each.
About halfway into the second period the Knights' offense began to misfire, and a series of turnovers turned the momentum back into the Dragons' favor for the remainder of the game. Over the course of the last 10 minutes the Dragons would extend the scoring gap to nearly 30 points, with the Knights never able to regroup.
The loss means the end of the season for the Knights (22-11) , who bow out of their first NIT tournament appearance with an 0-1 record. For seniors A.J. Rompza and P.J. Gaynor, the game was the end of an era, as both had played prominent roles on the court. Rompza ended the game with 6 points and an assist. Gaynor added 2 points and two rebounds.