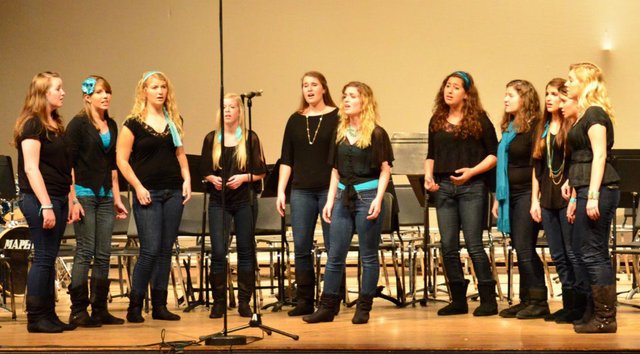 Neal Hayes is the new Fellowship of Christian Athletes representative in the area. He is hosting an event at 7 p.m. on Thursday, March 15, at the RDV in Maitland to introduce himself and introduce you to the new strategy that FCA is launching to help its communities, athletes and athletic programs.
Just Between Friends Central Florida (JBF) spring community consignment event is March 16 through March 18 at the Altamonte Springs Hilton, 350 S. Northlake Blvd., in Altamonte Springs. Admission is $2 until 4 p.m. only on Friday and Saturday. Visit centralflorida.jbfsale.com
Orange County Public Schools (OCPS) students, local chefs, food service staff and community leaders invite you to the Second Annual Chefs Move to Schools initiative showcase event from 10 a.m. to noon on Friday, March 16, at the Evans High School Auditorium, 4949 Silver Star Road in Orlando. RSVP to lora.gilbert@cocps.net
The Florida Symphony Youth Orchestra will hold its Spring Concert at the Bob Carr Performing Arts Center at 4 p.m. on Sunday, March 18, featuring all four FSYO orchestras, including the pre-professional Symphonic Orchestra, the concert is to feature the Finale from Dvorak's Symphony No. 9, and Strauss' famed Til Eulenspiegel. Tickets range from $8 to $30. Please visit redchairproject.com
Help send Winter Park High School's all-girl a cappella group Take 7 to the finals in New York City. Attend the "A Capella Showcase" benefit concert at the school at 7:30 p.m. on Tuesday, March 20. Tickets are $8 and additional donations will be accepted all evening. For more information on how you can contribute, contact Matthew Swope at matthew.swope@ocps.net
The Art & History Museums – Maitland (A&H), is pleased to announce that the exhibition, "Borders of Paradise: The New World in the Eyes of the Explorers," has been extended through May 6. Call 407-539-2181 or visit ArtandHistory.org
The Art and History Museums – Maitland presents its Spring Series of Art Classes, beginning on April 2. Participants can choose from an array of creative classes, all instructed by professional artists and educators. Register at ArtandHistory.org or 407-539-2181 extension 265, or in person.
At 10:30 a.m. each Tuesday, the Maitland Public Library hosts preschool story and craft time. At 10:30 a.m. each Thursday, it hosts baby time stories and activity. At 4 p.m. each Thursday, it hosts Reading Buddies. Call 407-647-7700.
Send submissions to editor@observernewspapers.com