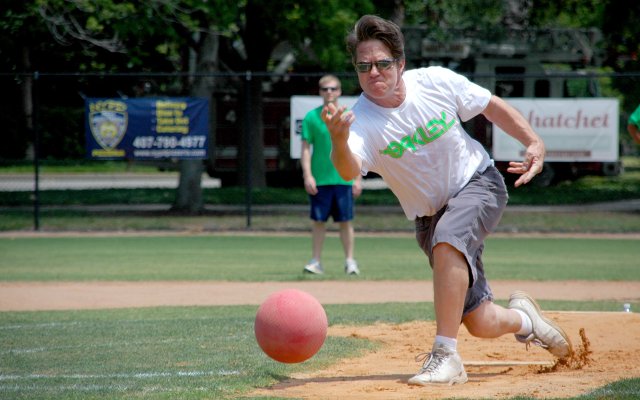 March and April's springtime weather sets the stage for citywide events and activities in Maitland. With something for everyone, all you have to do is get out your calendar and make plans to experience great events for the entire family.
Step right up and get ready to be amazed! The Art & History Museums – Maitland (A&H) is prepared to dazzle you at their upcoming fundraising event, "Participation: Circus of the Surreal", held at 5:30 p.m. on Saturday, March 24, at the A&H's Maitland Art Center, 231 W. Packwood Ave. Not your ordinary fundraising event, this wonderful and strange evening of art, dining and diversions, is an interactive and surreal experience that guests will not soon forget. The evening features an opportunity for guests to dine at themed tables created and hosted by celebrated local artists, in addition to an array of performances designed to engage and enthrall. Acclaimed Director John DiDonna serves as entertainment director, bringing his imagination and talents to the event. DiDonna brings with him entertainers from Empty Spaces Theatre Co(llaboration) to make the event even more exciting. To purchase tickets for friends and corporate tables, visit ArtandHistory.org or call 407-539-2181, extension 262.
The city of Maitland Farmers Market is open Sundays from 9 a.m. to 2 p.m. on the shores of beautiful Lake Lily Park. The Farmers Market will be closed on April 8 in observance of the Easter holiday and on April 15 for the Spring Arts Festival. Maitland's Food Truck Café is at Lake Lily Park every Wednesday from 6 to 9 p.m.
From April 13-15, the Maitland Chamber of Commerce will present the 24th Annual Spring Arts Festival at Lake Lily Park. With artists from around the nation, this festival promises to be a weekend to remember for all.
On Saturday, April 21, Maitland's Movie in the Park at 8 p.m. will feature "Hugo". Bring your blanket and chair! Reminder — movie will be shown at Quinn Strong Park, 345 S. Maitland Ave.
On April 22, the Friends of First Response will host their annual Kickball Tournament at the Maitland Baseball Complex. Funds raised at this event will provide emergency and crisis funding to first responders and their families, and provide opportunities for the first responders to informally interact with area residents and get to know one another as neighbors.
For more information on these and other events throughout the year, contact the Maitland Art and History Association at 407-539-6281, the Maitland Public Library at 407-539-7700, the Performing Arts of Maitland at pamaitland.org, or the city of Maitland Leisure Services Department at 407-539-6247.

Mayor to take office On Monday, April 23, Mayor Howard A. Schieferdecker will be sworn into office. The inaugural ceremony will take place at 6:30 p.m. on Monday, April 23, in the Maitland City Hall Council Chambers. The public is invited to attend this event. For additional information, please contact the City Clerk's office at 407-539-6219. —Mari Smith, Event Coordinator, Leisure Services Department

City Council Agenda of March 12 City Council meets the second and fourth Mondays of the month at 6:30 p.m. The next meeting is scheduled for March 12 in the Council Chambers, 1776 Independence Lane. Below is the agenda for that meeting. Public Hearings: Ordinance - Police/Fire Pension Amendments Ordinance – Creating the Downtown Maitland Zoning District Ordinance – Rezone Properties within the Downtown Maitland Zoning District Consent Agenda Approve Council Minutes of Feb. 27 Approve Council Workshop Minutes of Feb. 20 Resolution - Cooperative Purchasing Program Equipment Purchase – Vacuum Truck Decision Item: Evaluation/Compensation – City Manager & City Clerk
For updates, please visit website at itsmymaitland.com