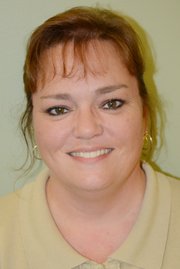 Turnstile Media Group – publisher of Observer Newspapers – announced today the appointment of Tracy Craft to the position of publisher.
"Observer Newspapers don't just aspire to report on their communities; we expect to participate in and support them. Tracy recognizes the importance of that responsibility better than anyone," said Francis X. Farrell, president and chief executive officer of Turnstile Media Group. "Her expertise, deep understanding of the community and personal approach to business make her the perfect person to lead our community media group."
Craft, 43, whose media career spans more than a decade, has been a major player in the success of Observer Newspapers since joining the organization in 2008 as advertising sales manager. Last year, Craft cemented the partnership between Observer Newspapers and Baldwin Park Living and has significantly grown the publications' sales revenue and overall presence in the community.
"Our newspapers are deeply woven into the fabric of the communities they serve, and I'm thrilled to be taking on the challenge of finding even more ways to strengthen those bonds and serve our readership more fully," Craft said.

About Observer Newspapers A trusted steward of the community for nearly 25 years, Observer Newspapers' respected publications, The Seminole Voice and The Winter Park/Maitland Observer, combine independent reporting and insightful commentary to deliver relentlessly local coverage of the highest caliber to their surrounding communities. Observer Newspapers is a part of Turnstile Media Group, which specializes in developing diverse media platforms that engage and strengthen the communities they serve. Founded in 1990 and headquartered in Orlando, Fla., Turnstile Media Group is also the parent of Golfweek, Golfweek Custom Media, Turfnet, Professional Artist and Turnstile Connect.