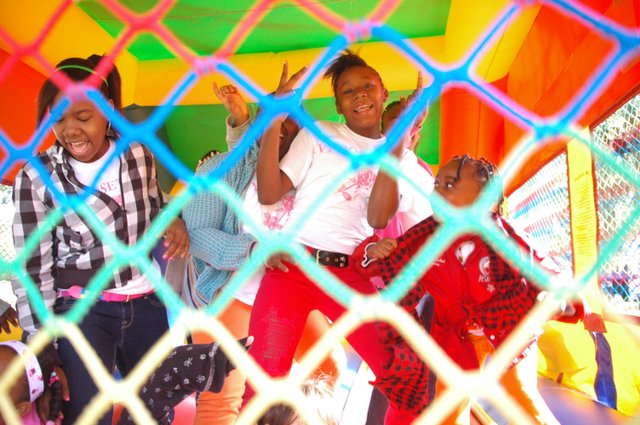 The City Commission narrowed down sites to rename in honor of Martin Luther King Jr. to two:
Lake Island Park bordered by Denning Drive, Morse Boulevard, Comstock Avenue and Harper Street.
OR
Shady Park located adjacent to the Winter Park Community Center at the corner of New England and Pennsylvania avenues.
Which park you would like to see carry MLK's name?
Email your feedback to ParkTalk@cityofwinterpark.org
Or pick up and submit a survey at:
Winter Park City Hall West Wing Lobby
(401 S. Park Ave.)
Winter Park Community Center
(721 W. New England Ave.)
Winter Park Public Library
(460 E. New England Ave.)
Winter Park Welcome Center
(151 W. Lyman Ave.)
All responses must be received by Monday, June 18, by 5 p.m.
Winter Park may soon have its own living tribute to civil rights leader Dr. Martin Luther King Jr., but not before residents vote on where it will go.
The Commission proposed the idea at Monday's City Commission meeting after a task force came up with its recommendation for what the city should rename in honor of King.
But just what that would be remained in question after the Commission reopened discussion on the dais, upsetting some task force members.
Commissioner Carolyn Cooper said she didn't like the idea of naming prominent streets, parks or buildings after a non-resident when she said important residents who contributed to Winter Park were being passed up.
"I have tremendous respect for Mother Theresa, but I would rather see streets or parks named after people who have contributed to Winter Park," Cooper said.
Commissioner Steven Leary proposed that the city rename Shady Park, which is just east of the new Community Center on West New England Avenue.
"Young, old, black, white, every other race you can imagine go to that park," Leary said. "I think it fills all three buckets in street, park and venue."
But former Hannibal Square Community Land Trust President Mary Daniels said that it wouldn't be right to rename Shady Park, which she said was given that name by an elementary-school student who had won a contest to name it.
"That's kind of personal to me," she said.
Most of the discussion in the room centered around a seemingly popular desire to rename Lake Island Park after King. That includes the task force originally tasked with determining which street, park or building to rename.
Pastor Mitchell Dawkins, who served on that task force, said he was frustrated that the Commission seemed to be willing to make its own choice about what to rename after the city had appointed a task force to do so.
"Shady Park isn't even in question," Dawkins said. "But there's a prevailing undercurrent that you're just going to do what you're going to do anyway."
Resident Marty Miller said it was a question of prominence.
"Shady Park doesn't cut the mustard at all," she said. "At Lake Island Park there is such a variety of children who attend that park."
Commissioner Tom McMacken agreed that the city should rename Lake Island Park, based on a high amount of use that would improve the name recognition to children.
"If you look at the numbers, to me those numbers represent 200,000 mostly children who are going to hear about Martin Luther King, but they're going to ask where to go, and it's going to be at Martin Luther King park," McMacken said. "Just by name association it continues that."
The Commission voted 5-0 to open up a voting period for residents over the next week, ending at 5 p.m. June 18. The Commission would then discuss the issue and possibly vote on it at the June 25 meeting.
"Whatever period of time it takes, I hope it's a 5-0 vote," Mayor Ken Bradley said. "I think it's very important that we have unanimity in anything we pick. I can think of nothing more important for the message that Dr. King worked for but unanimity."