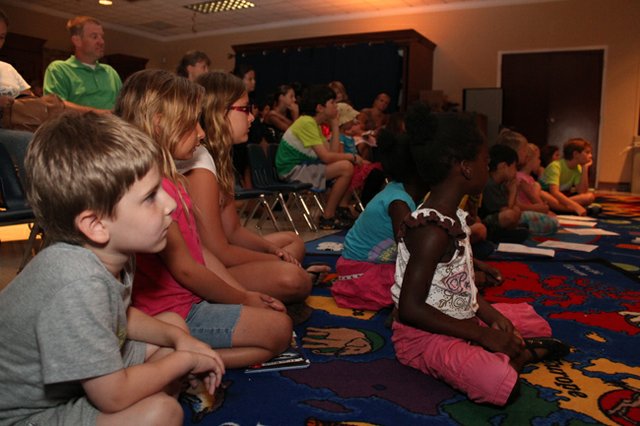 It was all about the arts but mainly about the money at Maitland's first cultural partners budget workshop on Monday night.
Performing Arts of Maitland (PAM), the Maitland Library and Art & History Museums – Maitland (A&H) each presented a year-in-review slideshow and prospective budgets — along with 10 to 15 percent cuts in city funding — for fiscal year 2013.
Representatives from each organization, members of the City Council and the public all stressed the importance of cutting costs but keeping programs in the cultural community cornerstones.
"I think we all agree that we will give all of you as much as we can," Mayor Howard Schieferdecker said. But on the eve of what he and city staffers predict could be one of the tightest budget seasons in recent years, what they can give is likely less than they have in previous years.
A&H, which came under increased scrutiny from Councilman Phil Bonus — not in attendance at the workshop — in January, proposed a budget with a 15 percent decrease in funding from the city, which would equal roughly 43 percent of A&H's total operating budget. A&H also receives funding from private grants for the rest of its budget. The cut would mean city arts funding would total $361,250, down from the $425,000 received from the city in 2012. They also backed the budget with continuing plans for A&H to become financially independent in five years instead of the initially slated 17, a plan that had been presented to the Council at a preliminary review meeting in April.
For more information about the National Historic Landmark Status sought by A&H Museums – Maitland, visit nps.gov/nhl To learn more about the Friends of Maitland Art Center and its petition to garner city support to pursue the distinction, visit friendsofmac.blogspot.com
"We've taken off our shoes, we're running on the pavement," President of the A&H board of directors Bill Taulbee said in reference to the cuts and changes A&H has made in recent months to meet and exceed the city's expectations.
Mayor Howard Schieferdecker and Councilwoman Bev Reponen commended the adaptations.
"You guys have really stepped up to the platform here," Schieferdecker said, saying he will do everything in his power to give A&H everything it needs to succeed.
Adding to the prospective costs — and steps needed to succeed — is a call from the Friends of the Maitland Art Center and A&H directors to seek distinction of the property as a National Historic Landmark. A status, Taulbee said, that can cost the city up to $25,000 to apply for, but would pay off considerably in distinction and funding opportunities in the future.
"It takes us to another level of opportunity for grants," he said. "…Because of our unique historical property over there, we need this.
Councilwoman Linda Frosch agreed, saying the status distinction, which the Art Center researched in 2009 but never applied for, is crucial for the MAC for future funding and recognition.
"This is critical for the Art Center that we get this…. It's something we can't let drop again," she said.
Jerry Bell, who represented the Friends of the Maitland Art Center during the public period of the City Council meeting, said the group has garnered more than 1,000 signatures in support of the MAC going after the National Landmark Status. He said he's spoken with a representative for the National Park Service that said, while there is no guarantee the center will be approved after applying, the fact that the MAC is the last remaining symbol of fantasy architecture in the area significantly helps their chances.
The Art Center, Bell said, is a "very unique, yet somewhat tarnished jewel."
"If restored to its original luster," Bell said, "we see it as a crowning jewel for the city of Maitland."
The Council will review the costs and plans for allocating funds to apply for this distinction in upcoming budget meetings.
Library leans out
Photo Gallery
Maitland Public Library Children's Reading Program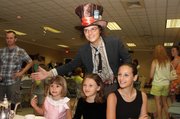 Children enjoyed a live show of "Return to Wonderland" at the Maitland Public Library on Saturday, June 9, 2012 as part of the Children's Summer Reading Program. Following the performance, children got to meet the cast at "Alice's Tea Party", where drinks and cookies were served.
Ellen Schellhause, director of library services at the Maitland Library, offered up two potential budgets for the Library in 2013, one decreasing city funding by 10 percent (to $538,464), the other by 14.7 percent (to $508,256). Both budget decreases include letting go of two full-time library employees, which Schellhause said the Library was forced to do in the past week.
In the 14.7 percent plan, the Library would put plans of expanding the library's e-book collection on the back burner, and also have to close its doors on Mondays. With the preferred 10 percent reduction, Schellhause said the library could put more money into e-books and remain open Mondays.
"We're working on ways to address our issues and continue to keep the quality of our programs high," she said.
PAM tries to cut costs, not performances
Jeff Flowers, president of the Performing Arts of Maitland, proposed a 15 percent budget decrease for his organization — requesting $53,500 from the city, 45 percent of its operating budget. Cutting any more, he said, would mean limiting performances and programs offered by PAM, including those by the Maitland Stage Band and Symphony Orchestra.
"There's nothing else to do but reduce programs," Flowers said, including possibly reducing rehearsal time, which could ultimately reduce the quality of productions.
Mayor Schieferdecker said he wants the Council to do all it can to ensure cuts like that don't have to happen for all three cultural partners.
"You guys bring good things to a lot of people… We'll do our best to give you all everything you need to do that," he said.