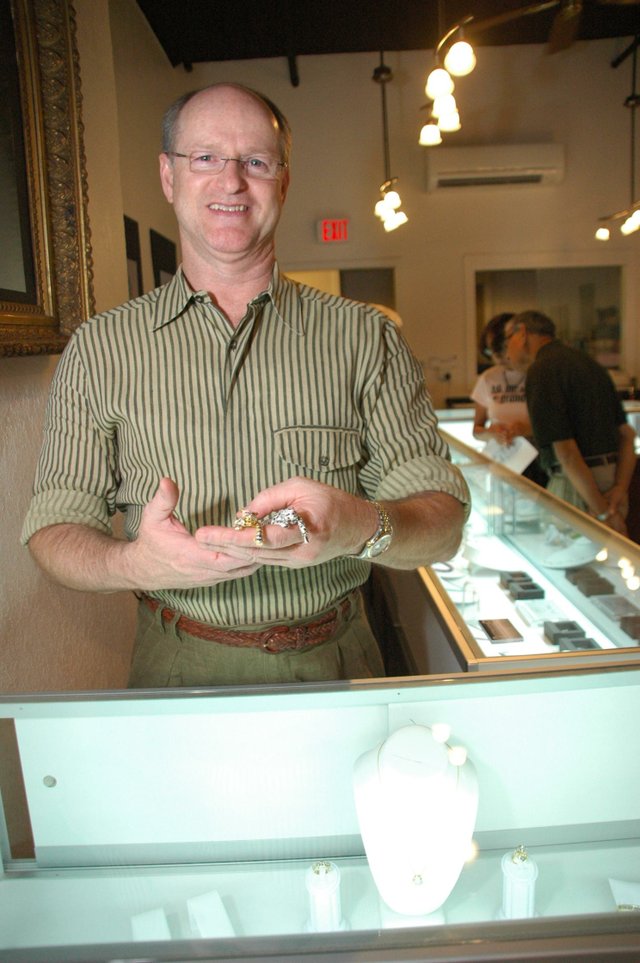 After many years in the diamond profession, George Bridges has opened his own store in Winter Park. GR Bridges Jewelry began operations in March at 334 N. Park Ave. and is a full-service jewelry establishment, offering diamond, natural gemstone and gold jewelry, repairs and custom design work. He also purchases gold, provides watch battery replacement, offers appraisals and accepts some consignment pieces. GR Bridges Jewelry is open Tuesday through Sunday, from 10 a.m. to 6 p.m. Contact George at 407-790-4983 or grb61@cfl.rr.com
On May 30, Second Harvest Food Bank of Central Florida broke ground for a new $15 million, 100,000-square-foot distribution center. More than 200 supporters came together to take part in the site dedication. The Morgan & Morgan, P.A. Hunger Relief Center at Second Harvest Food Bank — to be built near the intersection of Mercy Drive and Old Winter Garden Road in Orlando — will provide hunger relief for 55,000 Central Floridians per week.
BDG Construction Services in Maitland, a graduate of the University of Central Florida Business Incubation Program in Winter Springs, recently received the National Business Incubation Association's 2012 Outstanding Incubator Graduate Client of the Year Award in the Non-Technology Category. BDG Construction Services joined the Incubator in 2009. Visit bdgconstruction.com
Rollins College recently announced a new endowed directorship in its Office of Community Engagement. This $1 million gift from Rollins alumnus David Lord, a part-time Winter Park resident, and his family will fund the permanently endowed position, known as the Lord Family Director of Community Engagement. Audubon Park resident Micki Meyer will hold the position.
Orlando Day Nursery has received a grant for $14,487 from Walt Disney World Resort as part of this year's Disney Helping Kids Shine initiative. The dollars will impact more than 100 children who will participate in The Learning to Care program.
Lowndes, Drosdick, Doster, Kantor & Reed, P.A., is pleased to announce that 26 of the firm's lawyers have been named Florida Super Lawyers for 2012 by Super Lawyers magazine.
Christmas Tree Shops, New England's most popular destination for incredible bargains, has opened its first location in the state of Florida at 130 E. Altamonte Drive in Altamonte Springs.
Mad Cow Theatre is pleased to announce the award of a $250,000 grant as part of the Orange County Arts and Cultural Affairs Cultural Facilities program, to be used for the build-out of its new facility at 54 W. Church St. With this award, Orange County joins the city of Orlando, 55 West and Harriett Lake as a major donor in this project.