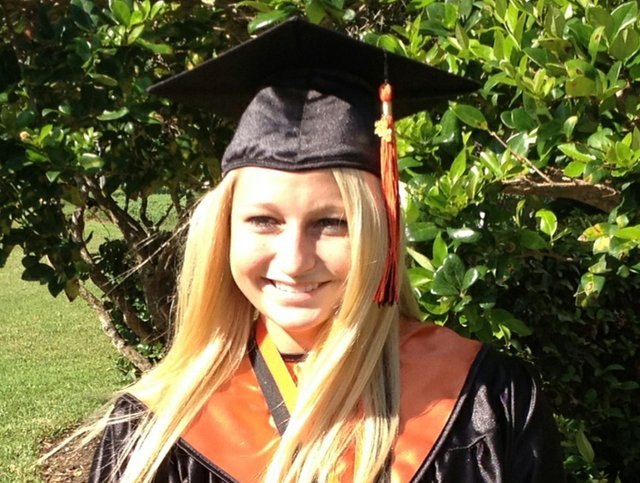 Scroll down for a full list of the schools' valedictorians.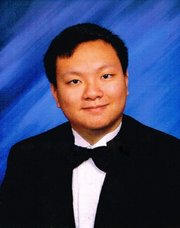 If you asked Michael Hu in kindergarten what he wanted to be when he grew up, and again today, days after graduating as valedictorian from WPHS, you'd get the same answer. "For as long as I can remember I've always wanted to be a doctor," Hu said.
Destined for Duke University in the fall as a pre-med major, he may be considerably closer to his goal now than he was in kindergarten, but his motivation remains the same. "I want to be able to help people…. Medicine is the career field I think I can do the most good in," he said.
Balancing an IB class load and more extracurriculars than he can count — including band, Model U.N. and the Quiz Bowl team — Hu said it took a lot of sleepless nights and gallons of coffee to get him the 5.2 GPA that got him to the podium for his graduation speech on June 2. But in the end, he says, with his doctoral goals inching closer with every step across the stage, it all was worth it.
"My motivation was my final, final goal in life — to become a doctor," he said. "I knew I needed to go through these steps, no matter how hard they were, to get to the doctor stage."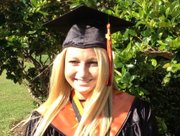 Kelly Martin, another one of the 12 WPHS valedictorians, said she didn't discover her passion until ninth grade and it wasn't exactly love at first sight.
"I didn't like it at first," Martin says, remembering when her swim coach first recommended she tryout for the school's water polo team. "But after I started playing it, I really started to like it. Now it's my passion. I can't live without it."
It's a passion that's taken her twice across the country for training in California as part of the Olympic Development Program for water polo, and will take her again across the country in the fall to Ann Arbor, Mich., where she'll play on the University of Michigan's team.
"It's an escape for me, from homework and school work, and everything like that. The pool is just a place where I can be myself," said Martin, who routinely balanced four to five hours a day in the pool with Advanced Placement classes and during her junior and senior years, dual-enrollment courses at Valencia College.
Martin, also graduating with a 5.2 weighted GPA, is the only 2012 WPHS valedictorian that wasn't enrolled in the IB program, a feat in itself. "People kept coming up to me and asking how I did it, and I would just say a lot of hard work," she said.
"I can look back for the rest of my life and tell my children one day that I got valedictorian," she said. "Like the cheerleaders can look back and say, 'Hey, I was prom queen,' I can say I was valedictorian, and I'm really proud of that."
Trinity and beyond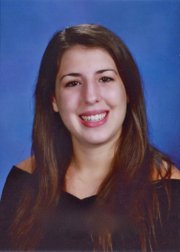 Claire Fenichel and Andrew McThenia have been winning awards side-by-side at Trinity Preparatory School since the seventh grade, so it was only appropriate they'd be sitting next to each other on stage as valedictorian and salutatorian when high school graduation rolled around.
"We tend to win things together," salutatorian McThenia said. "Back in seventh grade we won the same award for basically the same thing, and we keep winning awards together ever since."
If six years of friendly competition in grade school wasn't enough, the pair are coincidently both headed to the University of Virginia in Charlottesville, Va., in the fall. Fenichel, Trinity's valedictorian, plans to enter the commerce school and study social science or public policy, while McThenia enrolls in the U of V's honors school of engineering to study chemical engineering.
"We were actually looking at a lot of the same schools, and we kind of figured we might end up at the same place, and go figure that we did," Fenichel said.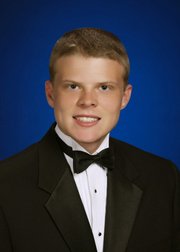 The pair both worked hard both in the classroom and on sports fields during their time at Trinity. Fenichel was editor of the school's newspaper and captain of the volleyball team, while McThenia was busy out on the baseball field.
The key to both of their successes, each student said, was mastering time management and finding a balance of what and how much they could do, and when. "Having that good support system behind me of teachers and my parents who were always willing to help, helped me too," added Fenichel, who graduated with a 4.28 GPA to McThenia's 4.23.
Valedictorian dual-enrolls
Edgewater High School valedictorian Rebecca Leigh Whiten graduated with her associate degree from Valencia College before she was ever handed her high school diploma.
Having dual-enrolled at Valencia for her junior and senior years of high school, Whiten earned not only the 5.0 GPA to make her Edgewater's 2012 valedictorian, but enough college credits to earn her associate degree before she heads to the University of Central Florida in the fall.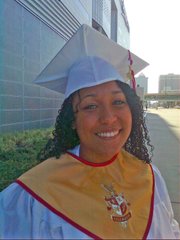 "It was perfect," she said of her unconventional high school career. "I loved it and I loved Valencia."
Though she missed out on certain classic high school moments, such as prom, having not taken classes at the Edgewater campus during her last two years, Whiten said if she had a chance, she'd do the same thing all over again.
"I feel like I'm well prepared for UCF, better than most students are," said Whiten, who plans to apply for UCF's nursing school.
Aside from earning valedictorian at Edgewater and her associate degree from Valencia, Whiten also earned herself a spot on Valencia's President's List and in the school's national honor society Phi Beta Kappa during her high school tenure.
She did this while balancing a job, finishing high school classes and taking a full-time load of college courses.
"Somehow I figured it all out," she said, "and it all worked out perfectly."

Congratulations to all the top students: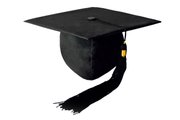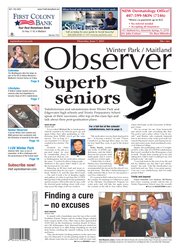 Winter Park High School
Kelly Martin, University of Michigan, unweighted 4.0, weight 5.2
Michael Hu, Duke University, weighted 5.2
Other valedictorians:
Laurel Cohen
Brendan Dufresne
Caleb Leedy
Tracy Nelson
Taylor Orner
Rebecca Ratusnik
Kyle Anthony Shepherd
Sunny Sowards
Katheryn Stephens
Erika Wert
Salutatorian:
Cristian Maldonado
Trinity Prep
Claire Fenichel, University of Virginia, unweighted 4.28
Andrew McThenia, University of Virginia, unweighted 4.23
Edgewater High School
Rebecca Leigh Whiten, University of Central Florida, 5.0
Remaining top 10:
Van Hoang
Christopher Todd Washburn
Brenden Rai Guthrie
Kiley Barbara Marvin
Erin Michelle Degler
Quyen Quoc Nguyen
Richard Louis McCormick
Elliot Ashida Burton
Angela Pressley
Anum Khurshid