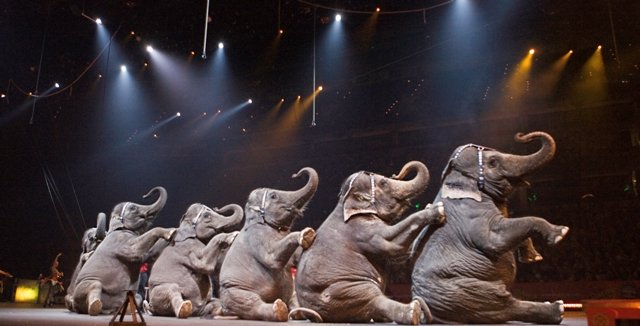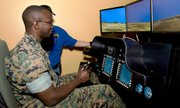 As Orlando continues to enhance its reputation for creative careers in simulation games and entertainment, a variety of industry partners will join the Orlando Science Center to celebrate interactive technology at Otronicon from Friday, Jan. 13, to Monday, Jan. 16. This year, partners including EA Sports, Lockheed Martin, the University of Central Florida, Florida Hospital and Walt Disney World will demonstrate the way we live, learn, work and play in the technological worlds of simulation, education and health care. The Science Center's largest annual event is created to inspire a child's interest in technical careers through the appeal of video games and interactive technology while promoting the concept of "made in Orlando, played in Orlando" with opportunities to discover career opportunities in our own backyard. Call 407-514-2000 or visit osc.org or otronicon.org
'Sweet Bird of Youth'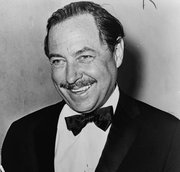 The Orlando Shakespeare Theater celebrates the 100th birthday of American playwright Tennessee Williams with a free reading series, which continues with William's controversial "Sweet Bird of Youth" on Sunday, Jan. 8, at 7 p.m. Williams unfolds the story of local boy-gone-bad Chance Wayne and his companion, movie star Princess Kosmonopolis. The play conveys Williams' most brutal truth: lost innocence is impossible to resurrect, but shame and regret live on forever. Directed by Patrick Flick and featuring a cast of Orlando audience favorites, "Sweet Bird of Youth" veers back and forth between sexual tension and dark humor. The readings are free; no tickets are required. Call 407-447-1700 or visit orlandoshakes.org
Dragons at the circus
Leading the world in all things spectacular, Ringling Bros. and Barnum & Bailey has searched the world-over to create Dragons, a once-in-a-millennium event honoring The Year of the Dragon. The cavalcade of circus champions brings together dragon lore with circus feats in a never-before-seen blend of myth and real-life legends. The circus comes to the Amway Center in Orlando from Jan. 12 to 16. "Children of all ages" will see acts including Shaolin kung fu warriors, Cossack riders, Asian elephants and the frenzied Globe of Steel. As audience excitement grows, glimpses of the elusive dragon will be seen, but will the dragon emerge from its lair? The Dragon pre-show opens an hour before show time. The performance schedule is Thursday, Jan. 12, at 7:30 p.m.; Friday, Jan. 13, at 7:30 p.m.; Saturday, Jan. 14, at 11:30 a.m., 3:30 p.m. and 7:30 p.m.; Sunday, Jan. 15, at 1 p.m. and 5 p.m.; and Monday, Jan. 16 at 5 p.m. Tickets are available at ringling.com or ticketmaster.com, by calling 800-745-3000, or at the Amway Center box office, 407-440-7900.
'The Art of Missionary Mary Proctor' in Winter Park
Tallahassee-based missionary Mary Proctor is a self-taught African-American artist who has exhibited her work nationally in galleries, festivals and museums. Her work will be celebrated at the Hannibal Square Heritage Center (Winter Park) as "The Art of Missionary Mary Proctor" is shown from Friday, Jan. 20, to April 21. The exhibit includes work from Proctor's personal collection as well as from the collection of the Mennello Museum. Proctor will speak at the opening reception on Jan. 20 from 6 p.m. to 9 p.m. "Told by God that the door is the way," Proctor began her career as an artist by painting on an old door lying in her yard. Thereafter her focus turned to making art with found objects as inspired by Bible scriptures and memories of her childhood. The Hannibal Square Heritage Center, at 642 New England Ave., opened in 2007 in partnership with the city of Winter Park and pays tribute to the contributions of Winter Park's historic African American community. Call 407-539-2680 or visit hannibalsquareheritagecenter.org
And not-to-be-missed:
Les Mis' 25th birthday
The epic Broadway musical "Les Miserables" celebrates its 25th anniversary as the most successful musical of all time from Tuesday, Jan. 17, to Sunday, Jan. 22, at the Bob Carr Performing Arts Center. Tickets at OrlandoBroadway.com and at the box office at 100 S. Eola Drive, Suite 101. To charge by phone call 1-800-982-2787.
Josh Garrick is a writer, photographer, educator, and fine art curator. He is a member of the Curatorial Council for the Museum of Florida Art. Garrick can be reached at joshgarrick9@gmail.com or 407-522-3906.