Feb. 18 — Dyer's BBQ Invite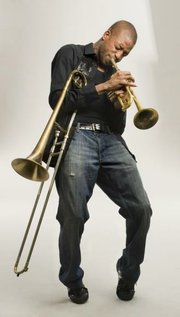 Mayor Buddy Dyer invites Central Florida residents to the sixth annual Blues B-Q, a free Blues Festival featuring headliners Trombone Shorty & Orleans Avenue and The Lee Boys. Trombone Shorty & Orleans Avenue has continued to grow their fan base since the release of their Grammy-nominated debut album, "Backatown," in 2010. Local talent includes The Kevin Maines Band, CeCe Teneal and the BB King All Star Band. BBQ from Bubbalou's Bodacious and Porkie's Original will be available for purchase. The Blues B-Q will take place from 3 p.m. to 10 p.m. on Saturday, Feb.18, at the Church Street Plaza in front of Amway Center, 400 W. Church St. Visit cityoforlando.net/parking
Feb. 21 — 'Board Barristers'
Romeo & Juliet's confidante (and drug-supplier) Friar Laurence will finally 'go on trial' for the part he played in the young lovers' untimely deaths. The Orlando Shakespeare Theater's "Board Barristers" will present their 'mock trial' on Tuesday, Feb. 21, at the Shakespeare Center. Based on the current production of "Romeo and Juliet", in which Prince Escalus declares: "Some shall be pardoned, and some punished." (The Prince-Dude is serious about justice.) Actors from "Romeo and Juliet" (running through March 17) will participate. Kimberly Ashby, a shareholder at Akerman Senterfitt, and John Hamilton, a shareholder at Foley & Lardner, will serve as advocates for the parties. The evening begins at 5:30 p.m. with drinks and hors d'oeuvres. Tickets are $25 ($15 for students) and include one drink ticket. Call 407-447-1700 or visit orlandoshakes.org
Feb. 22 — 'Spam-A-Lot'
The funniest, silliest, most Vegas-like show of the season will slide into Daytona on its canned ham hiney for one-night-only on Wednesday, Feb. 22, at the Peabody Auditorium.
That show is Monty Python's "Spamalot", a musical comedy based on the 1974 film "Monty Python and the Holy Grail", and it is one of the most laugh-filled two hours I have ever spent in the theatre. Like the film, it is an irreverent parody of the legend of King Arthur, but with a decidedly Vegas-like appreciation for scantily clad showgirls. The Broadway production opened in 2005 and won three Tony Awards including Best Musical. I love recommending performances, and I love it even more when I am sure that a performance is going to be "special." It's only here for one night. Call 386-671-3460 or visit PeabodyAuditorium.org
Feb. 23 — Chili for Charity
The Rotary Club of Winter Park is proud to present a new Winter Park tradition, Chili for Charity. Unlike traditional chili cook-offs, this event features creative chili with a "Winter Park attitude" from 5:30 to 8 p.m. on Thursday, Feb. 23, at the Winter Park Farmers' Market at 200 W. New England Ave. Local restaurants and caterers will compete for the coveted Peoples' Choice Award and have their dishes evaluated by a panel of judges. Live entertainment, drinks, dessert and a live auction will round out the evening. Proceeds benefit the Rotary Club of Winter Park Charitable Foundation, which provides grants to more than 30 local charities each year. Participants will include Arthur's Catering, Classic Creations, Fleming's Steakhouse, Tolla's Italian Café and Whole Foods Market and many others. Tickets are $25 in advance and can be purchased from Rotary Club of Winter Park members. Tickets are $30 at the door.
Feb. 28-29 — Michael Jackson – The Immortal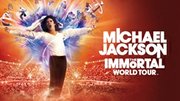 Consider a repertoire of the greatest 'pop music' of all time created by Michael Jackson, and then let your imagination fly as that music is used for Cirque du Soleil's newest full-length evening of performance magic. The must-see ticket of the season — "Michael Jackson The Immortal" — will be performed in two performances only on Feb. 28 and 29 at the Amway Center in Orlando. This life-changing production combines Michael Jackson's music with the choreography and athleticism of Cirque du Soleil to give fans a unique view into the spirit, passion and heart of the artistic genius who forever transformed global pop culture. The show is written and directed by Jamie King, who has channeled Michael's love of music and dance, fairy tale magic and the fragility of nature into a show featuring more than 60 dancers, musicians and acrobats. Tickets are available at ticketmaster.com or 1-800-745-3000.
Josh Garrick is a writer, photographer, educator, and fine art curator. He is a member of the Curatorial Council for the Museum of Florida Art. Garrick can be reached at joshgarrick9@gmail.com or 407-522-3906.