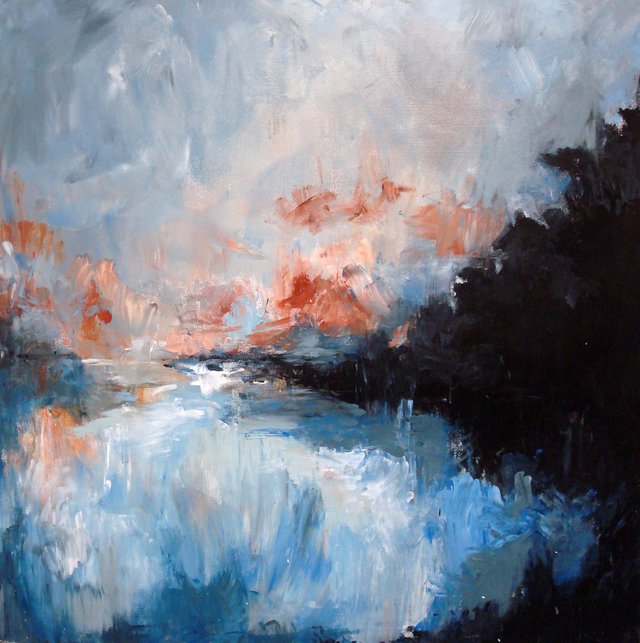 FEBRUARY
ArtsFest is Feb. 1 though Feb. 29. All events are free and open to the public, although some offerings have limited seating and capacity, which are referred to as "Tickets Are Limited" events. Visit ArtsFestFL.com for more information.
The Winter Park Public Library is partnering with AARP to provide free tax help to people of all ages this tax season every Tuesday, Wednesday and Thursday from 11:30 a.m. - 3:30 p.m. through April 17 in the Library's second floor literacy training room. For more information, visit tinyurl.com/taxhelpwp
FEB. 2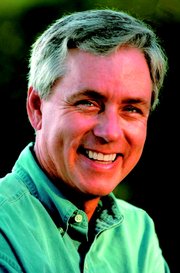 Five writers from across the U.S. will take part in this year's "Winter With the Writers," A Festival of the Literary Arts. The event is free to all and will take place in Rollins' Bush Auditorium on four consecutive Thursdays, starting promptly at 7:30 p.m. Three-time Pulitzer Prize nominee Carl Hiaasen will speak on Thursday, Feb. 2, at the Bush Auditorium. Romanian poet Mihaela Moscaliuc will speak on Thursday, Feb. 9, at the Auditorium, along with Poet Ilya Kaminsky. Poet and best-selling novelist Paula McLain will speak on Thursday, Feb. 16, at the Auditorium. Nigerian novelist Chimamanda Adichie will speak on Thursday, Feb. 23, at the Auditorium. Visit rollins.edu/winterwiththewriters
The Orange County Retired Educators Association will meet at 11:30 a.m. on Thursday, Feb. 2, for a Pot-Luck Luncheon at College Park United Methodist Church, located at 644 W. Princeton St. in Orlando. Visit ocrea-fl.org or call 407-677-0446 for more information. Anyone who has worked in education is invited to join.
The Jewish Pavilion is providing a free "Medication Management" workshop for volunteers and community members on at 10 a.m. on Thursday, Feb. 2, at Colonial Medical, located at 614 E. Altamonte Drive in Altamonte Springs. Hank and Bonnie Charpentier from Partners in Health Care, a silver sponsor of the Pavilion, will lead this informative seminar. RSVP to Wendy Levine at the Pavilion office at 407-678-9363 or e-mail wendylevine@jewishpavilion.org
FEB. 3
The Art & History Museums – Maitland (A&H) proudly features the work of artist Molly Chism in the upcoming Exhibition EMERGE! Molly Chism, opening on Feb. 3, and continuing through April 15. The exhibition is held in the Maitland Art Center Galleries, 231 W. Packwood Ave. in Maitland. The public is invited to the Opening Reception, held from 6 to 8 p.m. on Friday, Feb. 3, at the A&H's Maitland Art Center Galleries. The reception is free to A & H Members; the cost for non-members is $5.
The local chapter of the volunteer group One Brick will be holding a "Food Drive Social" at Baldwin Park's monthly First Friday event held at CaddyShanks Virtual Golf & Sports Pub on Feb. 3 at 4882 New Broad St., in the Village Center of Baldwin Park from 6-10 p.m.
FEB. 5
Maitland Public Library's Valentine's Day Celebration: The Orlando Poetry Troupe will perform original works there at 2 p.m. on Sunday, Feb. 5. Poets of the troupe are Hinda-jonathan, Elaine Person, Warner Brown, Ryan Tilley, Jeanne Fluegge and Rocky Swartz. There will also be a reading of letters and poems by Elizabeth & Robert Browning, and John Ramsay, a guest reader. Contact Angelight Gallery at angelight@comcast.net or at 352-508-5077, or visit Angelight Gallery on Facebook.
Anyone who asks for Chipotle's Burritos By The Box ordering option and places an order of 6 or more burritos for Feb. 5 will get half their order for free.
Orlando Area Historical Rose Society proudly presents "European Rose Gardens" by Pam Greenewald on Sunday, Feb. 5, at Harry P. Leu Gardens, 1920 N. Forest Ave. in Orlando. Doors open at 2 p.m. and the program starts at 2:30 p.m. Admission and parking is free. For more information, call 407-497-1639.
The Holocaust Memorial Resource and Education Center has announced its events for ArtsFest. The first event offered by the Holocaust Center is the film "Three Faiths, One God," scheduled for 2 p.m. on Sunday, Feb. 5. At 2 p.m. on Sunday, Feb. 26, the Center will present "Imaginary Witness: Hollywood and the Holocaust." This documentary presents film clips of Holocaust-era American films, demonstrating how depictions of Hitler and the rise of the Nazis both inform and reflect our views of that time in history.
Also on the schedule for February is a Teacher Forum, open to the public titled "How Children Become Upstanders." As part of the Center's commitment to educating the community through its "UpStanders: Stand Up to Bullying" initiative, this presentation will look at the dynamics of bystander behavior and identify ways to help children safely intervene when they witness bullying. The forum is at 6 p.m. on Thursday, Feb. 16.
FEB. 6
The Central Florida Watercolor Society (CFWS) will host a workshop Feb. 6-9 with nationally acclaimed watercolorist Pat Dews. Cost for the four-day workshop is $250 for members and $300 for non-members, and reservations are now being accepted with a deposit. The workshop will be held at Webster University, Sanlando Center, in Longwood. For further information, call 407-415-0594.
Do you have breathing problems due to allergies, asthma or stress? Confused by all the ads promising relief? A free workshop by the foundation of wellness is available to help you sort through the all the misinformation. This workshop shows how stress and other triggers cause many breathing problems, and that there are proven, natural approaches for relief. Please join us at the Maitland Public Library at 6:30 p.m. on Thursday, Feb. 6. You can RSVP at 407-629-5333 or go to gethealthyorlando.com. Seating is limited.
FEB. 8
The "Begonias" program will be held at 10 a.m. on Tuesday, Feb. 8, at the Winter Park Garden Club. It is located at 1300 S. Denning Drive in Winter Park. The general meeting and presentation on begonias will be done by Dale Sena, past president of the American Begonia Society of Tampa. It's free. Call 407-644-5770 for more information.
FEB. 9
The Maitland Public Library will hold "Asthma and Allergies – A Natural Approach," an informational workshop that presents natural solutions to breathing problems that are caused by Asthma and Allergies. The workshop educates you about the natural ways to prevent and reduce asthma attacks and other breathing problems. The dates for the events will be at 6:30 p.m. Thursdays on Feb. 9, March 8 and March 15.
The Central Florida Anthropological Society presents "The Evolutionary Antecedents of Obesity: Why We Are Fat Now" by Dr. Leslie Sue Lieberman, professor emerita of anthropology at the University of Central Florida. It will be held at 7 p.m. on Thursday, Feb. 9, at Harry P. Leu Gardens at 1920 N. Forest Ave. in Orlando. It is free and open to the public. For more information, contact Kevin Gidusko at kagidusko@hotmail.com or 321-948-3994.
The inaugural "Sweet Wars" is Thursday, Feb. 9, from 5-7 p.m. at Indigo Palms at Maitland, 740 N. Wymore Road. Sample an array of delicious desserts and vote on the best! Guest Judges are Johnny Magic – XL106.7, Ted Noah – Channel 13 News and Kevin & Jami Wray - Peterbrooke Chocolatier. Tickets are $10 and benefit the American Heart Association in honor of National Heart Month. Tickets may be purchased from any of the sponsors. Get them quick, limited supply!
FEB. 10
First United Methodist Church Winter Park is presenting it's 4th annual Broadway Bound production, a musical dinner theater event that occurs the weekend closest to Valentine's Day, Feb. 10 and 11. This year will be selections from three Broadway musicals: Mary Poppins, Rodgers & Hammerstein's Cinderella, and George M. There will also be a 'preshow' which will include several songs performed by local talented artists from 6:30-7:00 as dinner is being served. Tickets will be available Sunday in the choir room and during the week in the church office. Proceeds will benefit the Youth Choir's summer mission tour.

ONGOING
The Winter Park Farmers' Market is held from 7 a.m. to 1 p.m. every Saturday. It is located at the old train depot, at 200 W. New England Ave. For more information, visit CityofWinterPark.org
The Maitland Farmers' Market is from 9 a.m. to 2 p.m. every Sunday. It is Located at Lake Lily Park. For more information, visit ItsMyMaitland.com or call 407-539-6268.
Food Truck Café is from 6 p.m. to 9 p.m. every Wednesday at Lake Lily Park in Maitland.
The Winter Park Food Truck Stop is located at 1127 N. Orlando Ave. in Winter Park, and is open for food trucks 24/7. Follow the site on Facebook at http://tinyurl.com/FoodTruckStop
"Music at the Casa" is a free weekly open house from noon to 3 p.m. on Sundays, featuring live performances and tours of the historic Casa Feliz, at 656 N. Park Ave. in Winter Park. For more information, visit CasaFeliz.us or call 407-628-8200 ext. 3. Upcoming performances include: Catherine Way on Feb. 5, Lisa Ferrigno on Feb. 12, Peter Thatcher on Feb. 19, and Shannon Caine of Beautiful Music on Feb. 26.
Maitland's Culture and Cocktails takes place the second Friday of every month until April, both inside and outside of the Maitland Art Center's Germaine Marvel Building, located at 210 W. Packwood Ave. Guests are sure to enjoy this evening of art, music, poetry, food and fun. For more information, call 407-539-2181 or visit ArtandHistory.org. The schedule includes artists Cherie Dacko, Cake Marques and Tracy Burke, performing 6-9 p.m. on Friday, Feb. 10, as well as artist Andrew Spear, performing 6-9 p.m. Friday, April 13.
The second Friday of every month local residents will have the opportunity to meet the artists, enjoy live music and performances, while experiencing art and culture at the Maitland Chamber of Commerce. For more information, contact msimmons@maitlandchamber.com
Maitland invites you to come and explore as it presents "Borders of Paradise: The New World in the Eyes of Explorers" through Feb. 26 at the Maitland Historical Museum, located at 221 W. Packwood Ave. in Maitland. Call 407-539-2181 or visit ArtandHistory.org
"Friday Nights at the Morse" features free admission to the Morse Museum on Fridays from 4-8 p.m. through April 27. Occasional programs include live music, art demonstrations, curator tours and family tours. Visit MorseMuseum.org
The Holocaust Memorial Resource and Education Center of Florida has launched a new project to provide adults with an opportunity to share ideas in an informal environment. Beginning in January, community members are invited to participate in a bimonthly book club focused on literature related to the Center's mission. All book club meetings will be held in the library of the Holocaust Center, located at 851 N. Maitland Ave. in Maitland. There is no cost to participate in the book club, but RSVPs to the Holocaust Center are appreciated. Contact us at 407-628-0555 or info@holocaustedu.org
Albin Polasek Museum & Sculpture Gardens presents "Artful Strings: Four Centuries of Harp Making" through April 15. It provides visitors with behind-the-scene access into the International Harp Museum's collection of rare and visually striking harps from antique to contemporary pieces. The Albin Polasek Museum & Sculpture Gardens, located at 633 Osceola Ave. inWinter Park, is open from 10 a.m. to 4 p.m. Tuesdays through Saturdays, and 1 to 4 p.m. Sundays. For more information, call 407-647-6294 or visit polasek.org
Self-taught and nationally recognized African-American artist "Missionary" Mary Proctor will speak at the opening reception for an exhibit of her highly distinctive work. The exhibit will be open through Saturday, April 21, and will be hosted at the Hannibal Square Heritage Center in Winter Park. The exhibit will showcase work from Proctor's personal collection in Tallahassee, as well as the permanent collection from the Mennello Museum of American Art. The exhibit will culminate with the third Annual Hannibal Square Heritage Center Folk Art and Traditional Craft Festival on Saturday, April 21.
The Winter Park Playhouse proudly presents the professional Central Florida premiere of the hit off-Broadway musical comedy "I Love You Because – A Modern-Day Musical Love Story," running through Feb. 11. Performances are at 7:30 p.m. Fridays, 2 p.m. and 7:30 p.m. Saturdays, at 2 p.m. select Sundays (Feb. 5) and at 2 p.m. Thursday (Feb. 9). Tickets are $38 evening / $35 senior evening / $28 matinees / $20 industry professionals and students 25 and younger.
The Breakthrough Theatre will present the Mark Medoff play, "Children of a Lesser God," through Feb. 5. It is a love story about a speech teacher who falls for a beautiful yet distant deaf girl in a small New England school for the deaf, and the obstacles that they face due to their differences. Show times are at 8 p.m. on Fridays, Saturdays and Mondays and at 3 p.m. on Sundays, and also at 8 p.m. on Thursday, Feb. 2.
The EGAD! Art lab will be hosting an Art Exhibition titled "No Stone Unturned," which is an exhibit of photography by Observer culture columnist Josh Garrick. The exhibit will be open through Feb.12. It is located at 1405 Highland Ave. in Melbourne.
Three of today's most noted American scholars in the fields of architecture and decorative arts will provide their insights into the splendor and mystery of Laurelton Hall, the most personal project of Tiffany's career. The speakers include Art Historian Martin Eidelberg on Feb. 22, and Architectural Historian Richard Guy Wilson on March 28. Admission is free. The lectures are being held at 2: 30 p.m. on select Wednesdays in the Jeannette G. and Hugh F. McKean Pavilion, 161 W. Canton Ave., just behind the museum.
Laughter Yoga, a gentle aerobic exercise that blends laughter with yoga-style breathing, is held at 11 a.m. on Wednesdays and at 7 p.m. on Thursdays at Redeemer Lutheran Church. Enjoy an improved mood and a positive attitude, decreased stress, improved interpersonal relationships and being healthy. It is located at 3377 Aloma Ave. in Winter Park. It is open to participants ages 12 and older, and is funded through the Winter Park Health Foundation. Call 407-671-4300 for more information.
The Holocaust Memorial Resource and Education Center's exhibit "BESA: A Code of Honor" will be at the Center until the end of March. It offers a glimpse into the lives of a people whose commitment to their faith requires them to act unselfishly even under the most dire circumstances.
Visit wpmobserver.com/events for more details. Send submissions to editor@observernewspapers.com