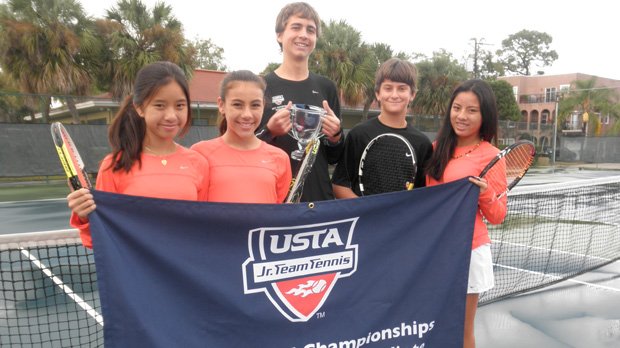 U.S. Tennis Association aces take No. 2 spot
It wasn't too likely they'd win Florida, let alone become the second best tennis team in the nation. But the self-described "motley crew" did it. Without a professional coach or even much practice, and a team half the size of competitors' and with some of the youngest in the tournament, they did it.
The Acers, made up of five tennis players from Winter Park and one from Miami, became runners up at the United States Tennis Association's Jr. National Championships in the 14-and-under bracket. Our story "U.S. Tennis Association aces take No. 2 spot" in the Jan. 26 Observer can be found at tinyurl.com/Tennisacers
UCF Knights make NIT berth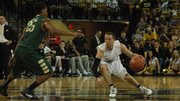 The Knights went all the way to the National Invitational Tournament on an odd postseason run that all fell apart in the final two games. And for two UCF players, it was the end of an era. A.J. Rompza had been an energizing star player, leading the Knights with charisma and effort. P.J. Gaynor had been an unheralded hero in some crucial games for the Knights. "UCF Knights trounced by Drexel University" in the March 15 Observer closed out the basketball team's season on a low note, but for the Knights the season was a big high. Visit tinyurl.com/UCFDrexel to read all about it.
Lady Tars fall in semifinals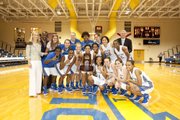 A narrow win over Lander propelled the Rollins College women's basketball team deeper into the NCAA tournament than they'd ever treaded, but a meeting with Shaw ended their miracle run a game shy of the championship.
They went all the way to the final four before bowing out under the relentless pressure of the Lady Bears, falling 87-71 to end their season on an incredible 28-6 record. Read it as chronicled in our March 29 story "Lady Tars fall in semifinals" at tinyurl.com/LadyTars
Wildcats finish strong in state tennis tournament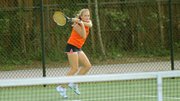 The Wildcats dominated the tennis court in the last week of the season with two powerful team performances led by strong individual matches by two stars.
Defending state champ Joulia Likhanskaia destroyed her competition en route to a repeat state championship, punctuating the tournament with 6-4, 6-2; 6-3, 6-1; and 6-3, 6-2 scores to close out her junior year on top, as written in "Wildcats finish strong in state tournament" on April 19. Visit http://tinyurl.com/WPtennis to read it.