Great holiday food? Big toe hurting? It could be gout. Gout used to be a disease of kings, but democracy changed that. Now we can all have food and drink rich in gout-causing properties, like red meats, turkey, gravy and beer. The holidays are full of such rich delights. Often the first sign of gout is a painful, inflamed big toe. It might feel like a scorpion has taken over the tip of your foot.
Gout happens when your body has too many uric acid crystals. Purines, which are found in most foods, break down into uric acids. Too much uric acid creates uric acid crystals. Normally, your body excretes the uric acid as a waste byproduct, no problem. But when you have foods high in purines or medicines that either produce uric acid or block your kidneys from excreting the uric acid, the crystals gather. Purines are in foods high in protein and fat, like vegetable oils, greasy burgers and fatty fish. Other foods high in purine are liver, kidneys, anchovies, and the great American bird — turkey. Gout is more common with beer than whiskey, and not associated with wine. Common medicines that may cause gout are some blood pressure medications and aspirin. Gout is more common among men, and those 40 to 60 years old.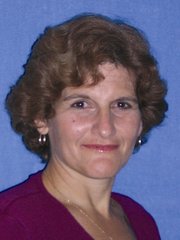 The crystals can gather in other joints, not just the big toe, doing silent damage. Uric acid crystals can also form kidney stones. The flare-ups are warning signs that your uric acid levels are too high. High levels of uric acid that do not cause symptoms can be damaging and need to be assessed and treated. The test for gout is a simple blood test to assess uric acid levels. High level of uric acid is called hyperuricemia. Translation: hyper (high) uric (uric acid) emia (in the blood).
The good news is that gout can be controlled by changing what you eat, and by medications. If you think you have gout, go see your health care practitioner. Fortunately, gout can often be treated with generic medications, which tend to be less costly. For some people, the inflammation can be treated with a common over the counter medication such as ibuprofen, but you also want to be sure to get your uric acid levels down. Drugs to treat gout block the production of uric acid or improve your body's ability to excrete uric acid.

So if you are going to go easy on the turkey and the beer, what's left? Those side dishes can offer gout-free delights. Most fruits and vegetables have lots of potassium, which helps get rid of uric acid crystals in your blood. Bananas, avocados, spinach, potatoes, asparagus, beets and pumpkin are full of potassium. So you have a good reason to enjoy those sweet potatoes and pumpkin pie. Antioxidant-rich vegetables like green beans, celery, corn, mustard greens, and red and green peppers can also help. Enjoy berries (strawberry picking time in Oviedo starts soon at Pappy's Patch, 407-366-8512), cherries, grapes, peaches and plums. Cereals, rice, pasta, nuts, seeds and low-fat dairy foods are alternatives to purine-rich foods. Also drink plenty of water – eight to 12 glasses a day. It helps wash the uric acid out of your body.