Christmas tome
On Dec. 14, members of the Winter Park Rotary Club visited students at Fern Creek Elementary to present the school new dictionaries.
Each dictionary had a personal note from Rotary Club members to each student.
Schools save lunch money
USDA's Healthy, Hunger-Free Kids Act requires all school food authorities prove that menus, designed according to the new nutrition standards, are meeting requirements. To qualify for an additional $0.06 per meal, which equates to $1.2 million in additional funds, the requirements include more whole grains, fruits and vegetables with specific nutrients and calorie ranges specific to children's grade level. The Orange County Public School's Food and Nutrition Services (FNS) program passed the USDA audit and received the Certification of Compliance with Meal Requirement.
Food driven
Trinity Prep's annual Thanksgiving Food Drive concluded on Friday, Nov. 16. The Upper School collected 12,871 cans, totaling more than 13,000 pounds of food. The Middle School also participated this year and successfully collected 3,806 items. This year, in addition to donating to the Second Harvest Food Bank, Trinity Prep donated 838 pounds of food to Bags of Hope.
Spoils of war
The Albin Polasek Museum & Sculpture Garden is excited to share its newest acquisition with its guests, a bust of Woodrow Wilson created by Albin Polasek himself that was targeted for destruction by the Nazis. This extraordinary piece of American history, thought to have been destroyed in World War II, is now on display at the Winter Park museum.
New OMA exhibits
The Orlando Museum of Art (OMA) presents New Work: A Series of Bimonthly Exhibitions of Contemporary Art in a dedicated gallery. Each month features new work by contemporary artists from Florida and around the country, emphasizing art that explores new media, installations and collaborative projects. As part of this series, Judy Rushin presents "The Secret Social Life of Painting," through Feb. 7.
Trinity scholars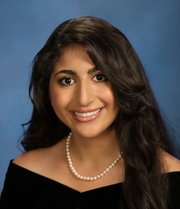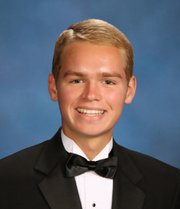 Christine Monir of Maitland is one of Trinity Prep's nominees for Stetson University's J. Ollie Edmunds Distinguished Scholarship, a prestigious merit-based award that includes full undergraduate tuition, books, fees and room and board for four years, as well as special advising and mentoring, study abroad opportunities, and a stipend for summer internships. Steven Schelling of Winter Park is Trinity Prep's nominee for the University of Notre Dame's Hesburgh-Yusko Scholars Program, a merit-based scholarship and leadership development program designed to produce leaders who will live truly transformational lives.