DEC. 20
This is your last weekend to see "August: Osage County," a grand, gripping new play which tells the story of the Westons, a large extended clan that comes together at their rural Oklahoma homestead when the alcoholic patriarch disappears. It's playing at the Mad Cow Theater Dec. 20-22 at 7:30 p.m. and final day Dec. 23 at 2:30 p.m.
DEC. 21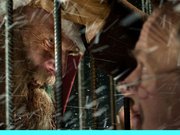 "Rare Exports: A Christmas Tale" tells a dark tale of Christmas. It's the eve of Christmas in northern Finland, and an 'archeological' dig has just unearthed the real Santa Claus. But this particular Santa isn't the one you want coming to town. It's playing two nights only at the Enzian, at 11:59 p.m. on Dec. 21 and 22.
DEC. 22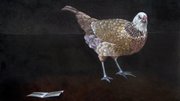 It's a Gallery Walk with "Power of Two" artists Martha Lent and Larry Moore. This group exhibition highlights some of Central Florida's most renown visual artist couples. Explore with us what it is like to have two creative minds living and working together. Are these artists influenced by their partner's works? Do they create collaboratively or individually? Regular museum admission applies. A&H members receive free admission.
DEC. 23
Learn your Jewish genealogy with the Jewish Genealogical Society of Greater Orlando. Members will help attendees with research techniques and success stories to help people find their ancestry. The program starts at 1 p.m. Dec. 23 at the JGSGO. Visit jgsgo.blogspot.com for more details.
DEC. 24
From Dec. 24 to Jan. 2 your child can have fun with the JCC with activities like Space Day, RDV Ice Skating, Jungle Adventures field trip, Fun Spot field trip, Sports Day, and Snow Day (yes, real snow!) For more information, contact gwenb@orlandojcc.org, call 407-645-5933, extension 249, or visit the registrar in the JCC lobby.
The Maitland Senior Center will be closed Dec. 24 through Jan. 1 for the holidays. We will reopen on Wednesday, Jan. 2, at 9 a.m.
DEC. 27
The Lettermen, the famous vocal male trio, are returning to St. Margaret Mary Catholic Church in Winter Park. Two concerts, presented by Homeless Heart, will be held at 7 p.m. on the evenings of Dec. 27 (Christmas concert) and Dec. 28 (Broadway concert). Tickets are $30 for general admission and $50 for reserved seating. Purchase tickets online at homelessheart.org
DEC. 28
The city of Winter Park will proudly host the sixth annual Russell Athletic Bowl Parade of Bands, featuring school bands from Rutgers University and Virginia Tech Friday, Dec. 28, at 11 a.m. As a prelude to the Russell Athletic Bowl game at 5:30 p.m. at the Florida Citrus Bowl Stadium, school bands and mascots will march through downtown Winter Park and perform a "Bandtastic Game Day Preview." The parade will start at 11 a.m. at the intersection of Park and Lyman avenues, going north on Park Avenue through downtown Winter Park. After turning west onto Garfield Avenue, they will proceed to Central Park where they will perform for all fans to enjoy.