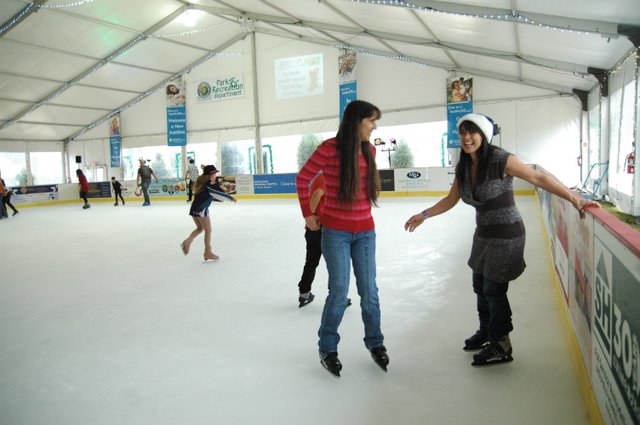 DEC. 13
Newcomers of Central Florida's Dec. 13 holiday luncheon will include seasonal musical entertainment by the Hot Cocoa singers at Maison & Jardin, 430 S. Wymore Road, in Altamonte Springs. Advance reservations are required and tickets are $23. Doors open at 11:30 a.m. For more information, please visit newcomersCFL.org or contact wmfluhr@yahoo.com or 407-366-9084.
Chanukah Zimriyah is at 6:45 p.m. in the Jewish Community Center auditorium. Please have your guests RSVP to jkaye@myjao.org. We will showcase our wonderful Jewish Academy students and celebrate Hanukkah together.
The Winter Park High School Band will host its Winter Band Concert in the Ann Derflinger Auditorium on Thursday, Dec. 13. For more information, please visit http://bit.ly/Wnr9wt
DEC. 14
Beginning at 3 p.m., the city's fourth annual "Winter in the Park" holiday ice skating rink will be open and WKMG Local 6, the ice rink's exclusive television sponsor, will be on site for WKMG Day until 9 p.m. Join local news personalities at Winter in the Park and possibly get a chance at your 15 seconds of fame as they broadcast live at the rink!
The Park Avenue Merchant Association will host an evening of holiday cheer on Friday, Dec. 14, from 5 to 8 p.m. The Association will light the Avenue with luminaries and invites inviting the community to come shop during extended hours and enjoy a fun evening in downtown. Activities will include the ice rink, free admission at the Morse museum and a sneak preview of season three of Downton Abbey in Central Park.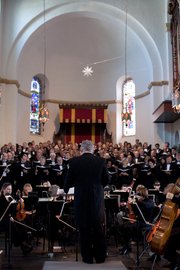 DEC. 15
The Bach Festival Society of Winter Park presents its annual Christmas program, "A Classic Christmas," featuring the Bach Festival Choir, Orchestra and Youth Choir, conducted by John V. Sinclair. In addition to classic holiday favorites, such as "Joy to the World" and "Have Yourself a Merry Little Christmas," this year's program also includes orchestra performances of "Carol of the Bells" and other seasonal treats. Concerts are at 7:30 p.m. on Dec. 15, and at 2 p.m. on Dec. 16 at the Knowles Memorial Chapel located at Rollins College; 1000 Holt Ave. Tickets range from $35 to $55. Call the box office at 407-646-2182 or visit BachFestivalFlorida.org
Santa's Parade will wind through the streets of Maitland on Saturday, Dec. 15, from 10 a.m. to 3 p.m. Visit independencelane.com for more details on when and where Santa will be.
DEC. 16
The Maitland Symphony Orchestra will perform its Christmas Concert, "From the Heart" at the First Presbyterian Church of Maitland on Sunday, Dec. 16, at 7:30 p.m. Visit pamaitland.org/orchestra for more information.