First tonight, last Friday I shared a friend's photo of her son at college with the new City of Winter Park flag hanging on his dorm room wall. It got quite a few comments and many wanted to know where they could buy the flag. I heard back from the city this morning and they are available at the pro / gift shop at the Winter Park Country Club where Webster and Interlachen intersect. I even stopped by this afternoon to confirm the price and they're available for $50 each, or $53.25. They look great and could be flying in your yard this weekend!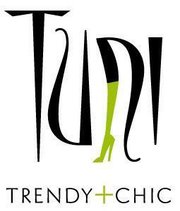 Today was another Totally Local Tuesday and I'm trying to get better organized to send out more information on the new weekly event by next Tuesday, educating businesses and letting them know of a new opportunity to promote themselves and everything Local has to offer. In conjunction with that today, and as I will do in one way or another now every Tuesday, I asked individuals on facebook to let me know which Local businesses they LUV. The answers varied in length and detail, but here's what I got:
Deborah Jallad: Tuni's!
Christy Baker: Tolla's Italian Deli and Cafe'!!! Come by and see me for lunch!!!!Linda Garvin Manzonelli

Sharon Windos Sutera: So many places come and go but one that's been here a while and my husband and sons love is Kennedy's. Starting our Tuesday local with his haircut this morning (Shout out to master Jorge who is such a sweet man and always makes my Joe look great), then the Bistro later with a stop at the Wine Room tonight. Love to stay local when we're home in WP and with P Ave being walking distance.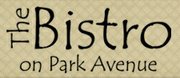 Linda Garvin Manzonelli: Definitely a close tie between 310 South and Tolla's. I think JoAnn is the best business person on "The Ave." and Gary definitely has a wonderful heart for the fundraisers. Each has distinctly different food so where I go depends on what I'm in the mood to eat. JoAnn not only is the owner, but can be seen delivering food to the tables...very hard worker and is in the trenches with her people. How she treats her people is as much a part of her success as the food and location...terrific personnel treated well!!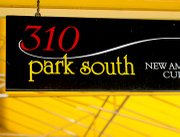 Leslie M Priede: The Spice & Tea Exchange and Ancient Olive are awesome! I am also a big fan of Scott Laurent for great gifts as well as the Doggie Door though I no longer have my furry friend.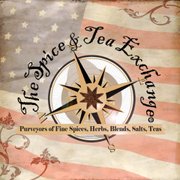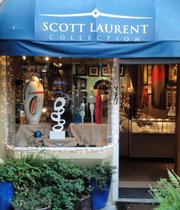 Tonight's 'Give A Dog A Home' features Wiley, from Pet Rescue by Judy. Wiley and his mom and three siblings came to PRBJ from a high kill shelter when their time was up. Wiley was adopted from them several months ago but was recently returned because he has grown too large for the young children in the home. Wiley is also working through some skin allergies. Any new adopter should be aware that Wiley will need a hypoalleregenic diet (like Natural Balance) and tight flea control to keep his allergies at bay.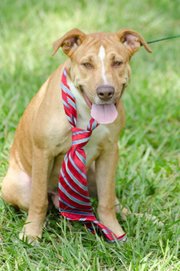 Wiley is a big, sweet pup and loves to play! He is as friendly as they come but still needs some puppy training. He loves to run in the yard and he's an excellent fetcher! He loves to play with other animals and kids but prefers to be the only dog in the home. Wiley is fully house broken and crate trained. He even sleeps all night in his crate without a peep! He's a good boy. See more on Wiley and the other animals at Pet Rescue by Judy on their website.