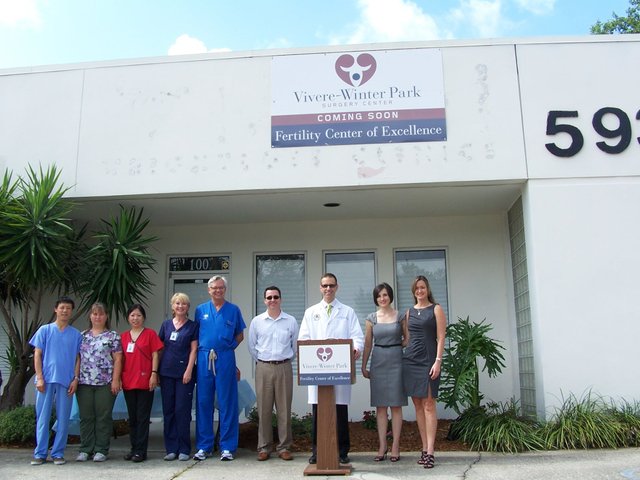 The groundbreaking ceremony for construction expansion to the Vivere-Winter Park Fertility Center was July 24. The construction project is estimated to be a $3.5 million investment in health care services for the area. The center is located at 5931 Brick Court in Winter Park.
Winter Park's Dr. Clifford P. Clark III, M.D. was recently named a "Top Doctor" in the plastic surgery category based on a national peer nomination process through U.S. News & World Report. Dr. Clark's office is located at 701 W. Morse Blvd. For more information, visit dr-clark.com
Ethiopian runner Abebe Bikila made history when he earned a gold medal at the 1960 Summer Olympics in Rome. His speed and agility won him the gold, but it was barefoot running that made him a legend. "Bikila may have been on to something," said Winter Park resident Carey Rothschild, an instructor of physical therapy at the University of Central Florida who specializes in orthopedic sports injuries. In a paper publishing next month in the Journal of Strength And Conditioning Research, Rothschild reviews the research and provides a guide for those who want to explore barefoot running as a way to train for marathons. It's a 10-12 week program that slowly eases people who run in shoes onto their bare feet.
Scott Brogan has been named principal of Bishop Moore Catholic High School in Orlando. He replaces Thomas Doyle, who has been named co-president of the high school.
Bryan Stewart, MBA, CFP has joined Stewart, Stewart & Associates, a financial advisory practice with Ameriprise Financial Services.
Old Florida National Bank appointed Dennis J. Buhring, CPA, CMPE, Chief Executive Officer of Physician Associates, to the bank's board of directors.
Tom Hope recently joined Rollins College as associate vice president of marketing and communications. Prior to joining Rollins, he served as creative director at UCF.
Ruth's Hospitality Group Inc. will receive the first city of Winter Park Business Recognition Award of 2012 on Aug. 27.
The Winter Park Chamber of Commerce promoted Megan Lanier to program manager. Lanier has served as program coordinator for the organization since July 2011.