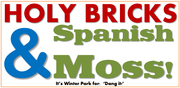 Okay, NO, it was not just a Thursday. I heard LOTS of stories by those who ventured out . . . and some who then returned home and cocooned as I did. One person said that I-4 was shut down all the way down to Sand Lake Road!
No, no, I refuse to get into anything political, as I know the environment right now is heated, so I'm avoiding it like a hot poker! I'll try to be oh so bi-partisan when I observe . . . . all that chaos, did he cause that? YES, he did! :-)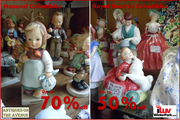 Today on ILUVWinterPark.com . . . spotlight on one of the MOST interesting and eclectic stops on Park Avenue: Antiques on Park Avenue! I totally LUV this store . . . although, yes, I'm always a bit apprehensive about moving too quickly and, hey, life is all about stopping to smell the roses along the way! Right now they have massive markdowns on both Hummel and Royal Doulton figurines, with pieces marked down up to 70% OFF! Stop by and check them out, the rest of their treasures and maybe you'll even get a glimpse of Park Avenue's most interesting and least known LUV stories . . . the story of Nikki (the Shitzu from The Paper Shop) and the bad boy cat she adores -- I don't even know his name he's so bad! -- at Antiques on the Avenue! When you see how she wants him . . . it's too, too cute!
I did spend almost the entire day at home except when I left and went EAST! I got had a special tutor today on Pinterest and, yeah, she told me some -- THANKS, Valerie Reeves -- while we mostly gabbed and watched our three Boxers try to incessantly lick her children. That's just sort of what they do!
I AM a Pintrest 'n fool already! If you're on there . . . . look me up! Follow me . . . I'll leave bread crumbs . . . . and lots and lots and lots of Winter Park-related stuff to ogle!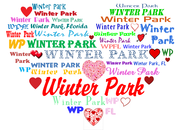 Tomorrow starts the sales tax holiday and it lasts through Sunday. I'm doing the same on my webpage: ILUVParkAve.com . . . . and, if you can't remember it exactly, I'll just tell you that basically whatever you type in you're going to find it! Yep, I couldn't believe it, but last summer I bought them all, and could NOT believe they were available! If not here, New York, other Park Avenues across the country? Who knows . . . but now, YES, I make it easy! As I'm no longer upstairs at Downeast, I'm now going to have to track this sales tax thing, so I'm THRILLED with this weekend! It does not cover all pieces, BUT, as this is the way the site works, I'll have to remove it for all and other items will then just be flat cost, and I'll back out the sales tax from that price. Some FUN stuff, if I say so myself, including LOTS of Winter Park & Park Avenue heart designs, the BLING I heart Park Ave items and, to list tomorrow, the new Hannibal Square heart design!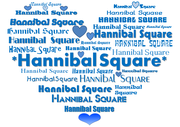 A few events to take note of . . . . First Friday Art Stroll in Baldwin Park is tomorrow night and it is on my calendar! I've been wanting to do it and tomorrow night looks like the night. It lasts 5:30 to 9:30 on New Broad Street in the commercial area of Baldwin Park. Maybe I'll see you there!
Also, on Saturday at Artistree in College Park, the first of their brand new "Mommy & Me" classes! Exactly what they sound like, theses classes let Mommy (or Daddy!) create a project with her little one(s). The two of you will walk away with a beautiful piece of artwork you created together and memories that will last forever. This week, Kim Turner will help you create a chalkboard inspired by the song "You Are My Sunshine", that you can write sweet notes on to one another for years to come! Kids ages 5 & up. $50. RSVP 407-999-5251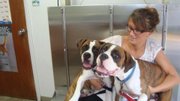 Our 'Give A Dog A Home' tonight . . . maybe a bit more of 'Give A Dog A Chance'. One of the thing that so grips me these days, tears at me is the number of dogs I see looking back at me from my laptop monitor just asking for a chance. People like me often say "furever" home, but in some cases, it would be awesome if we could just get them OUT of a shelter, or, more specifically, off a list of the next to be euthanized. Not everyone has had dogs in throughout their lives the way I have. If there's no dog in my life, that will be a sign I'm DEAD. If I have a pulse, there will be a dog, there will be DOGS. (And, I swear just as I typed that all three of our crazy idiots just walked up and needed attention . . . bellies scratched, ears pulled, SOMETHING . . . and, of course, I did it . . . LUVed it . . . though it does slow down my typing) I LUV dogs and I've started an effort on facebook to provide a central place to help find dogs homes. If you're on there, work with a rescue group, look for it: Winter Park LUVs Dogs. But if your home and heart are open to including a furry one, PLEASE, PLEASE do. I'll just put a mention in for my favorite breed: Boxers. It's not like adding a dog . . . it's like adding a furry, four-legged human to your home. But there are so, so many dogs who needs homes, PLEASE, check out the possibilities. Florida Boxer Rescue is now seeking homes for quite a few.
THANKS, Winter Park!

Until tomorrow, holy bricks & Spanish moss, have a wonderful evening!