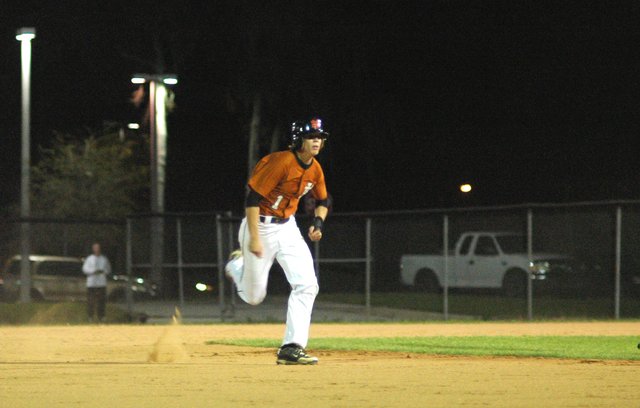 Only one team has beaten Winter Park twice on the baseball diamond this season, and it's Olympia.
The Wildcats had their chance at sweet revenge after losing to the Titans near the start of the season by a demoralizing 7-0 score. That was a feat of scorelessness that only one other team would match — Boone — who won 8-0 on April 12.
In their comeback attempt the Wildcats had newly hot bats but had to deal with Olympia starter Michael Hennessey, who not only threw a complete game in the 4-3 Titans win, but also took care of the winning run himself.
For the Wildcats (15-9, 6-1), district play began this week at Timber Creek. That tournament will go through Friday, with the championship game playing at 7:30 p.m.
Edgewater downed
The Eagles (9-10, 5-3) had trouble against Apopka again, losing in a 1-0 heartbreaker April 19. That loss was the second against the Blue Darters this season, after the Eagles struggled to beat them early in the season.
Class 6A District 8 play started Monday, April 23, at Mainland, with the Eagles hoping for a shot at the title game at 7 p.m. Thursday after press time.