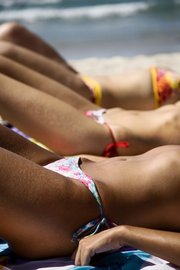 Around this time of year it begins. Bathing suits in the windows of your favorite stores, magazine covers of celebrities sporting their bikinis on white sandy beaches, and the ever present thought that you should probably start eating healthier. As a young woman in this community and a mother of two children under 4, I can tell you it is hard to choose healthy. Finding the time to work out, let alone find the time to make a healthy meal while I'm trying to get out the door in the morning is not an easy task. But I know it can be done! This year my motivations to get fit seem to be a bit different, a little more selfless. I want to get healthy for my two little boys. I want to be a good example for them on what someone should eat and what one shouldn't. I want to live a long, healthy, active life so that I can be around for them. And wouldn't we all love to rock a bikini body and be excited about the way we look? I even have a little extra motivation after picking out a gorgeous bikini from Thread Winter Park.
Here are some things you should know about me: My diet has slowly become an attempt to be healthy and then finishing off whatever the boys have on their plates: mac and cheese, chicken fingers, grilled cheese sandwiches.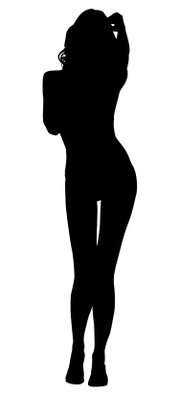 When they eat Menchie's frozen yogurt, I eat Menchie's! Needless to say I do not feel bikini ready this year. My mother has been a health coach and fitness guru since I was young, and I was raised playing sports with my brothers. So I have always been active, but where do you find time to be active with two little boys, community efforts and a full-time job? And let's just say my diet makes my mother cringe. I can tell you that I have never looked at a plate and counted calories, and I am blessed that I enjoy running because I never pass on a dessert. This year I want to take advantage of this motivation I have to look good in my bathing suit this summer and become a healthier person for myself and for my family.
Read Sarah's Fit for the Fourth blog every day from April 23 to July 4 here. You can reach Sarah at Sarahegrafton@gmail.com
So here is the plan: For the next 60 days, I am going to eat right and commit to exercising on a regular basis, and I am going to be accountable to you through my Fit for the Fourth blog debuting Monday, April 23, on the Winter Park-Maitland Observer's website, wpmobserver.com. I'm going to work with a certified health coach and I am going to share all her tips with you. I am also going to work with local trainers and take different classes around town and tell you all about them. I want these next 60 days to be about getting fit, not thin. I want it to be about feeling healthy, and in the end, I want to achieve a bikini body I am proud of just in time for the Fourth of July. I am going to be honest with you through it all. If over the weekend I dive into some chocolate chip cookie dough, you are going to hear about it. If I skip a workout, you can give me a hard time. But I also want this to inspire you to try a new class, or maybe curve your appetite to something a little healthier. Join me in my 60-day challenge to get "Fit for the Fourth"!