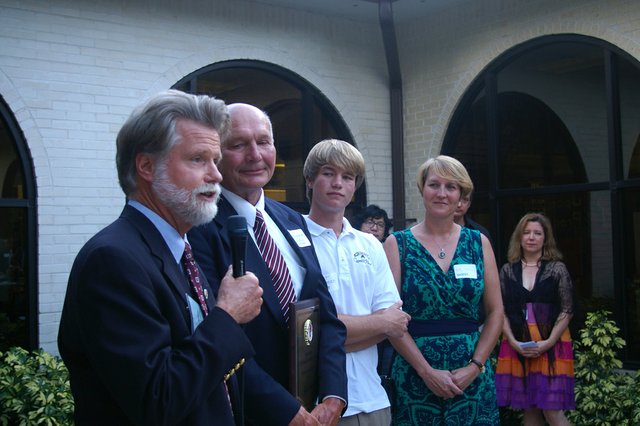 Len Schmidt was walking into the Maitland Public Library one afternoon when a little boy, about 3 or 4, trotted out clutching a book from the children's section.
When the boy saw Schmidt, he waved his new book in the air.
Learn more
The Maitland Public Library will kick off its Learning Cultural Center programs with a finance series for children at 7 p.m. Thursday, Oct. 13, at 501 S. Maitland Ave. Visit www.maitlandpubli... for a calendar of events.
"He showed me that book and had a great big smile on his face," Schmidt said at the dedication of the library's new Learning and Cultural Center on Thursday, Oct. 6. "That's one example of the kinds of things we can do to make learning enjoyable."
A library can inspire beyond its book inventory, said Schmidt, a board member and donor of the community-learning center. That's why in February he presented the idea for the Learning and Cultural Center, which encompasses life skills and lifelong learning classes as well as additional programs for children and teenagers. The classes will connect the small library to the city's families, businesses and cultural organizations.
"Maitland deserves a progressive learning center," he said. "We have talent here and community spirit and we're going to build on that."
Bridging a community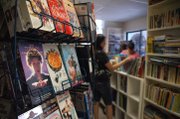 The new center will enrich the library's current programming to include classes such as cultural cooking, nutrition, everyday finance, science fiction and astronomy. There will also be special events for children, such as Readingfest on the lawn on Saturday, Nov. 12.
The community is on the hook to make many of the library's programs successful. So far, businesses and organizations have been excited to get involved, said library volunteer and Maitland City Councilwoman Bev Reponen.
"We're getting total cooperation from businesses," she said.
The Maitland Chamber of Commerce has volunteered to provide business and personal development courses, a performing arts group will teach music appreciation and Enzian Theater will participate in Astronomy Week, Nov. 27-Dec. 3, at the library.
"What we can do is tap into the community talent," Schmidt said. "We used to have a strong community spirit in Maitland, and I think we can bring that back to the level that it was."
Going virtual
Photo Gallery
Greater Maitland 5k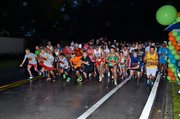 Runners braved a torrential downpour during the annual Greater Maitland 5k, which drenched hundreds of participants Oct. 8.
A donation in the memory of Schmidt's wife, Judy Schmidt, a Maitland Library advocate, board member and volunteer, paid for state-of-the-art video equipment that will host DVD presentations in literature, history, science, philosophy and the arts.
"We can bring the top professors in the country right here to our community," Schmidt said.
The library will also have "enhanced learning aids," for subjects such as math and science, similar to Sylvan Learning Center's supplemental programs, but they'll be free.
"If you have money, that's great," Schmidt said. "Most people don't have that money, so we think this if one of the roles the library can perform."
The library plans to add electronic books to its inventory soon.
Orange County District 5 Commissioner Ted Edwards attended the dedication and was impressed to see the Maitland community coming together.
"It's great as a commissioner to see something like this," he said, "where it isn't something the government has done but what Maitland citizens have volunteered."
Library Director Ellen Schellhause said the library has some great plans.
"The library's gone bonkers," she said, "so just watch us to see where we go."