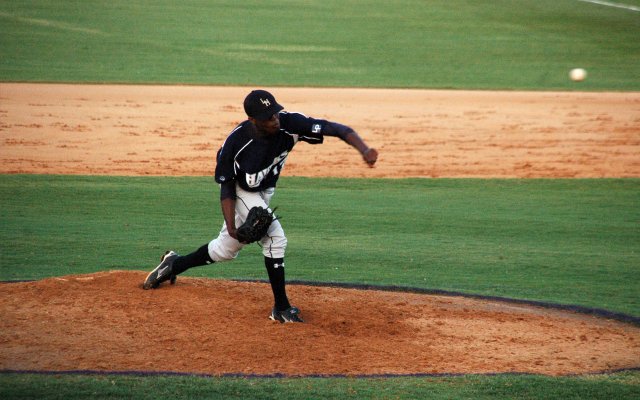 Winter Park may have bowed out of the regional baseball championships, but the team that took them out, Lake Howell, continues to dominate en route to the regional championship game.
The Silver Hawks beat the Wildcats 10-5 in the regional quarterfinal, and their bats stayed hot in the semifinal round against Timber Creek.
Leaping out ahead early in the game, the Hawks built a quick 3-1 lead over the Wolves, who continued to strand runners throughout the game, despite threatening repeatedly.
Kelmin Escalera kept them under control from the mound, going 5 and 2/3 innings and giving up 2 earned runs on 6 hits before leaving the game.
Meanwhile the Hawks built on their lead until it became a blowout, winning 8-2 to secure their shot at the regional championship. Three of those runs came courtesy of Jose Ortega, who went 2 for 4 with a double. Nathan Ventura made his one hit count, with a two-run double.
The Hawks host Deltona for the final, which will be their last home game of the year. The Hawks have no experience against Deltona (20-9) this season. But the Hawks can count on one thing: loud bats from the Wolves, who beat Sandalwood 12-2 in the semifinal round.