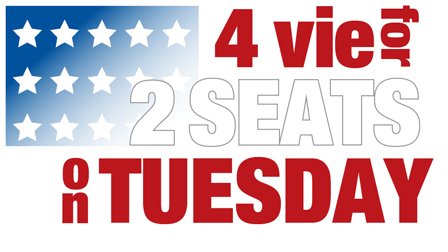 With only a few days left in the campaign season, Winter Park's four City Commission candidates are in the final stretch, racing to the finish.
But what will they do if they win? The candidates recently answered questions at five candidate forums that highlighted their similarities and differences, and clarified how they would legislate.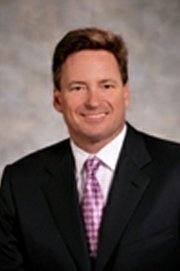 Supermajority
A controversial ordinance that requires four of five commissioners to vote to change the city's comprehensive plan drew some ire at the forums, with Seat 1 candidates Scott Callahan and Steven Leary sparring over a rumor that Leary wanted to change that rule, which would make it easier to make land-use changes in the city, which could spur development.
Leary clarified that he did not, and both he and Callahan said they supported the current comprehensive plan.
Callahan extolled the virtues of making roads such as Fairbanks Avenue and Lee Road more business-friendly.
Budget
On city finances, all of the candidates agreed that the looming pension fund payments could become a crisis if the Commission doesn't act quickly.
"We have to work collaboratively with firefighters and policemen and consultants to come up with a plan," Callahan said. "We have a $6.5 million payment that's expected in four years, up from $2.5 million this year. It's a huge percentage [of the city budget]."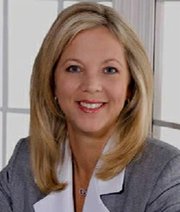 "I will not cut services," Leary said. "I will not hurt the residents of the city by reducing services." Leary suggested that axing the recent Commission salary hike and dog park fee and park ranger program could save the city $120,000 a year, among other cost cuts to help balance the budget.
On balancing the budget while helping fix the pension issue, Seat 2 candidates Bonnie Jackson and Sarah Sprinkel differed a bit in their approaches.
"I'm expecting we'll have as much as a 2 percent [revenue] decrease because that's the economic forecasting I've seen," Sprinkel said. "I would prefer to look at a zero-based budgeting concept, starting out from nothing and building from there."
"Our total unfunded pension liability is $16.7 million," Jackson said. "We need to start making some changes. We certainly need to look at prioritizing our spending. It's not about raising more money. I promise and commit to you that I will never vote to raise taxes in Winter Park."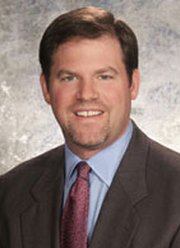 Meetings
Recent divisions among citizens and Commission members prompted a question about how candidates would restore civility on the Commission, while making meetings work quickly and efficiently.
"Part of leading an organization is … knowing how to maximize your time," Leary said, using his business experience as an allegory for working with city staff to delegate more efficiently. "I run my own company. I understand how to manage people. They know what to expect from me, and I know what to expect from them. Part of doing that is trusting them to do their job.
"I want to help bring the City Commission back to being a policy-setting organization, and not get down to micromanaging that goes on."
Responding to Commission meetings recently exceeding six hours in length, Callahan said letting staff make independent decisions is critical to improving efficiency.
"The city commission is a policy-setting board," Callahan said. "That's the role it needs to play in this community. We need to empower [City Manager Randy Knight] and city staff to make those decisions."
"I also think we need to return the Commission to a policy-making board," Sprinkel said. She added that she wanted to restore unity on the Commission and in the city. "I absolutely do not want to have the kind of acrimony we've had in our community. I want to bring us together."
Jackson differed, saying that the Commission should focus on decision-making, not worrying about meeting length, though she said boards should be trusted more to make decisions that otherwise would be handled by the Commission.
"The agenda, the complexity of the agenda and the number of residents who want to come to those meetings contributes to the length of those meetings," Jackson said. "We should be more concerned with [good decision making] than the length of the meetings."
Incentives
Regarding a recent Commission decision to not lease the abandoned State Office Building to Winter Park architecture firm RLF due to price disputes, three candidates agreed that the deal was bad and that the building could be used for other purposes. Jackson said that the city wasted a rare opportunity to have the building renovated and to have a long-term tenant.
"I think the proposal that was just submitted was a big opportunity, and a missed opportunity," Jackson said. "Our city's strategic plan is to attract jobs and employers. RLF wants to stay in Winter Park, they want to expand, a developer was going to invest $9 million into a dilapidated eyesore, make it LEED certified, remove the asbestos."
Sprinkel said that the financial terms of the deal were the issue.
"We don't want to tie that asset up for 50 years for something far below the market value," she said.
Dog park
The controversial Fleet Peeples Park also divided the two Seat 2 candidates over the fee structure recently put into place to help fund the dog park, pay for rangers and enforce vaccination rules.
"The money collected is committed to go back into that park," Jackson said. "I play tennis. I have to pay the tennis courts. I play golf. I have to pay the golf course. If we didn't have those fees imagine what the debt would be."
Sprinkel disagreed.
"I don't think we should ask people to pay for their dogs to run around that park any more than we pay for kids to climb around the jungle gym over at Whiting Park," Sprinkel said.
Campaign season ends on Tuesday, March 8, when voters go to the polling booths.