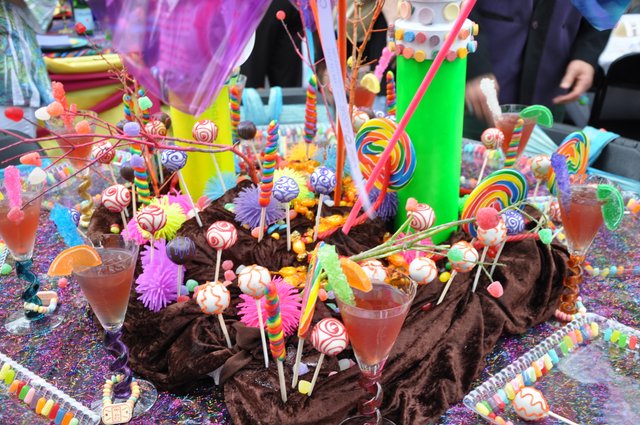 Community Bulletin
As a response to the increasing number of professional-level job seekers out of work in the region, Workforce Central Florida now offers staffing specialists. During this one-on-one appointment, a staffing specialist assesses the job seeker's job search strengths and challenges and will recommend WCF services to help improve the success of the job search. For more information, visit WorkForceCentralFlorida.com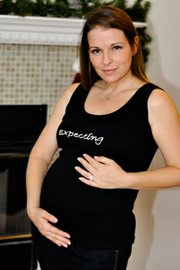 Winter Park Memorial Hospital's Dr. P. Phillips Baby Place created 40WeeksWithMe.com, a blog that allows past, present and soon-to-be moms to follow along on one woman's journey. The blog will serve as a close-up look into what pregnancy is really like, offering advice and insight on the ups and downs of pregnancy. The inaugural blogger is Jana, the midday DJ and assistant program director for local radio station XL106.7. In February, "40 Weeks with Me" will start the search for its next mommy-to-be blogger. Until then, follow Jana and all her stories at 40WeeksWithMe.com
The city of Winter Park's 10th annual Dinner on the Avenue scheduled for Saturday, April 16 is officially sold out. After receiving an overwhelming response, 152 tables sold in a record-breaking five working days since they originally went on sale on Jan. 3. More than 1,200 patrons will experience the fun and excitement of this annual event, which has become Winter Park's social event of the year. For information regarding additional Winter Park events, please visit the city's official website at CityOfWinterPark.org
The Orange County Commission on Aging is now accepting applications for enrollment into the "Aging Matters – Connecting with the Media" training program. The application must be received by 5 p.m. Friday, Jan. 28. This training program is open to organizations serving seniors with preference given to section 501(c)(3) organizations that serve Orange County residents. Visit ocfl.net/seniors to apply.
The JCC recently extended its Saturday hours at its campuses in Maitland and Southwest Orlando, opening at 8 a.m. rather than 1 p.m. The closing time will be 5 p.m. At the same time, the JCC will slightly adjust its Sunday hours to the same 8 a.m. to 5 p.m. schedule. The JCC is located at 851 N. Maitland Ave. and can be reached at 407-645-5933. For more information or to schedule a tour of the JCC, visit OrlandoJCC.org
Many took the leap Jan. 1 at Cady Way pool for Polar Plunge, a yearly YMCA tradition centered on one of the Winter Park pools that provide members with a sense of belonging and the resources for maintaining or improving their physical activity.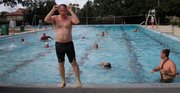 The Orlando Chili Cook-Off, held Feb. 26 in Orlando's Baldwin Park community, is looking for local restaurateurs to enter chili and sell food at the event. Participants will get exposure to about 10,000 people. Registration is tax deductible and helps Special Olympics Florida. For details, e-mail Kenneth@eventsforchangeinc.org or visit OrlandoChiliCookOff.com
Orange County Property Appraiser Bill Donegan would like new homeowners to be aware that now is the time to file for homestead exemption. "If you bought a home prior to Jan. 1, 2011, you may be eligible for a significant tax savings," he said. March 1 is the deadline to submit an E-file at ocpafl.org
Business Briefs
Rodney Kincaid, President of Kincaid Construction Co., is celebrating the 47th year anniversary of his commercial building construction company. The firm opened for business on Dec. 19, 1963, in Winter Park, where it has remained and has built hundreds of projects throughout Central Florida including the entrance gates to Rollins College, the physicians building at Winter Park Memorial Hospital, The Edyth Bush Civic Theatre and the recreation of Harper's Tavern.
CommerCenters LLC, a real estate investment and development firm based in Maitland, has formed the American Performance Fund to acquire the 55,908-square-foot University Science Center building, located at 12001 Science Drive in the Central Florida Research Park.
Winter Park-based BankFIRST will acquire The Commercial Bancorp, the $90 million-asset bank holding company of East Coast Community Bank headquartered in Ormond Beach. For more information, visit BankFirst.com
D & A Building Services Inc., one of the largest Hispanic-owned facility maintenance companies in the nation, has appointed Randall A. Edwards to vice president of marketing.
NAI Realvest recently negotiated the lease of 3,240 square feet of Class A office space at 1500 Town Plaza Court off State Road 434 and Tuskawilla Road in Winter Springs.


Insight Credit Union is pleased to announce the promotion of Melody Hayes to the position of training manager.
The Central Florida office of SIKON Construction announced the company broke ground on Tuesday, Jan. 4 for the new 70,600-square-foot Publix-anchored Park View Commons retail center at 3035 SE Maricamp Road in Ocala.
First Southern Bank announced that it has substantially acquired all of the assets and assumed all of the deposits, except brokered deposits, of First Commercial Bank of Florida from the Federal Deposit Insurance Corporation.