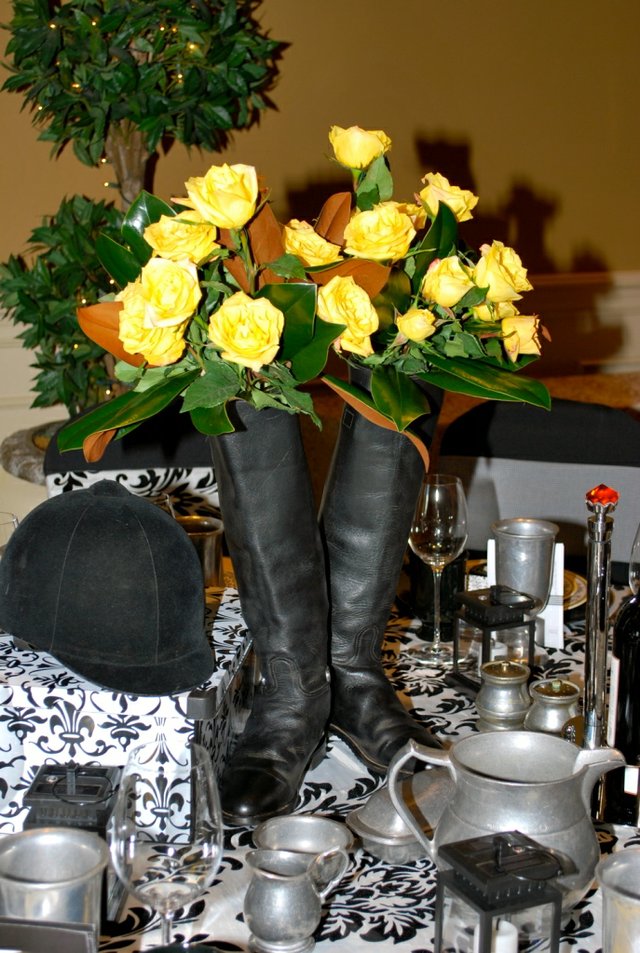 Thursday
The Orange County Retired Educators Association meets at 11:30 a.m. Thursday, Feb. 3 at College Park United Methodist Church. Program by Beverly Engel from the Alzheimer Association on "Signs of Alzheimer's Disease." Visit Ocrea-Fl.org or call 407-677-0446.
Winter With the Writers series continues on Thursday, Feb. 3 with David Henry Hwang, author of "M. Butterfly." Visit http://www.Rollins.edu/winterwiththewriters or call 407-646-2666.
From Feb. 3-5 at the Holy Trinity Reception and Conference Center is the Second Annual Tables Extraordinaire, benefiting Ronald McDonald House Charities of Central Florida and Holy Trinity Greek Orthodox Church. Contact Catherine Kassianides at kassianides@earthlink.net or 407-333-3895.
Friday
There will be a Little Red Dress Party from 5-7 p.m. on Friday, Feb. 4 at the Blue Martini, 4200 Conroy Road Suite H-246. Join Mix 105.1 with Bobby Smith and the American Heart Association to celebrate National Wear Red Day in support of the Go Red For Women movement!
United Arts kicks-off its annual fundraising campaign Feb. 4-13 with ArtsFest, presented by Bank of America. ArtsFest includes 220 events in 81 venues throughout Lake, Orange, Osceola and Seminole counties. Call 407-363-5816 or visit www.ArtsFestFL.com
Saturday
The Florida Hospital Lady Track Shack 5K will be held at 7:30 a.m. Saturday, Feb. 5 at Mead Garden, 1300 S. Denning Dr. Call 407-896-1160 or visit TrackShack.com
The Maitland Woman's Club Antiques and Collectibles Sale will be held from 8 a.m. to 3 p.m. Saturday, Feb. 5 at the Maitland Civic Center. Tables are still available for vendors, one table costs $30 and two cost $55. Call Linda at 407-830-6373.
An Opening Reception for the Central Florida Watercolor Society Juried Exhibition 2011 will be held from 2-5 p.m. Saturday, Feb. 5 at the Maitland Art Center, 231 W. Packwood Ave.
Sunday
The Central Florida Barbershop Documentary and Barber Story by Penny Jordan will be at the Crealdé School of Art, Showalter Hughes Community Gallery, 600 St. Andrews Blvd. on Sunday, Feb. 6. The exhibit will display historical photographs and memorabilia from an era of barbering that is lost. Call 407-671-1886 or visit Crealde.org/index.html
At 2 p.m. Sunday, Feb. 6 there will be a Vietnamese Cooking Series featuring vegetarian cuisine. Register with the Maitland Public Library, 407-647-7700.
Have your guests bring a canned or nonperishable food item to your Feb. 6 Super Bowl party to donate to the Christian Service Center for Central Florida, making it a "Soup'R Bowl Party!" Each canned good that you donate will help feed those less fortunate in our community.
Pizza Hut will offer free pizza for everyone in Central Florida if the opening Super Bowl kick-off is returned for a touchdown. To register, text "Pizza Hut" to 89074.
Monday
The University Club of Winter Park, 841 N. Park Ave. offers ballroom dancing lessons at 7 p.m. every Monday. Contact 407-644-6149.
The Herb Society of Central Florida meets monthly at Leu Botanical Gardens, 1920 N. Forest Ave. At 7 p.m. Monday, Feb. 7, they will discuss Feng Shui Container Gardening with guest speaker Lynn Veitch. Contact Dena at shosha@bellsouth.net or Karen at Karen.HerbSociety@yahoo.com or call 407-246-2620.
There will be a city blood drive from 8 a.m. to 2 p.m. Monday, Feb. 7 in front of Winter Park City Hall, 401 Park Ave. South. Contact 407-599-3506 or visit FloridaBloodCenters.org
There will be a Community Impact Forum "Crisis: The State of Black Health, for National Black HIV/AIDS Awareness Day", being held from 5:30-8:30 p.m. Monday, Feb. 7 at the Beardall Senior Center, 800 Delaney Ave.
Tuesday
The city of Maitland's volunteer appreciation celebration is from 6:30-10 p.m. Tuesday, Feb. 8 at the Homebuilder's Association Building, 544 Mayo Ave. RSVP by calling 407-539-6222 or e-mailing kcarlisi@itsmymaitland.com
John Gottman presents "The Science of Trust & Betrayal" at 12:30 p.m. Tuesday, Feb. 8 at Rollins College, Bush Science Center Auditorium. At 7 p.m. he'll also present "What Makes Relationships Work", a lecture based upon his book, "The Seven Principles for Making Marriage Work".
International Association of Administrative Professionals' Winter Park Chapter is proud to present Gloria Grehl, DTM, from 5:30-8:30 p.m. Tuesday, Feb. 8, at the Gallery of Interlachen, 5510 Lake Howell Road. E-mail cherylh@nodarse.com by Feb. 4 to register.
Wednesday
The Winter Park Garden Club is having a meeting on "How to Make Flower Show Arrangements" at 10 a.m. Feb. 9, at 1300 S. Denning Dr. Betty Moore, FFGC Flower Show Judge, will be speaking. Contact 407-644-5770.
"How do we love you...Let us count the ways party!" is from 5-8 p.m. Wednesday, Feb. 9 at Tuni's, 301 S. Park Ave.
The seventh annual CFA Society of Orlando Investment Dinner Forum, "2011: A Dynamically Complex World," is from 5:30-9 p.m. Wednesday, Feb. 9 at the Tap Room at Dubsdread, 549 W. Par St. Visit CFAOrlando.org
Thursday
All classes for the Warm Season Vegetable Gardening will be from 10-11:30 a.m. Thursday, Feb. 10. Polasek gardeners Pam Paisley and Don Cunningham will share their knowledge about warm season gardening. Contact info@polasek.org or 407-647-6294. Registrations must be received no later than Tuesday, Feb. 8.
The Jewish Pavilion presents "Mad About Fashion" at 11 a.m. Thursday, Feb. 10. RSVP by Monday, Feb. 7 by contacting 407-678-9363 or info@jewishpavilion.org
The Central Florida Anthropological Society welcomes Edward Gonzalez-Tennant with "Violence, Virtual Archaeology, and Digital Storytelling in Rosewood Florida" at 7 p.m. Thursday, Feb. 10, at Leu Gardens, 1920 N. Forest Ave. Contact 321-948-3994.
Winter With the Writers presents Lydia Peelle and Rhonda Pollero on Thursday, Feb. 10.
Events include master classes at 4 p.m. and readings, on-stage interviews and book signings at 8 p.m. Seating is limited. Visit http://www.rollins.edu/winterwiththewriters or call 407-646-2666.
Palmano's Trattoria & Wine Bar is having a Valentine's Day Wine Dinner from 6-10 p.m. Thursday, Feb. 10. They'll feature dinner from Palmano's and wine from Opici Wine Imports. This family style, five-course dinner includes fine Italian wines and exclusive meals not found on the everyday menu. Price is $75 plus tax and gratuity and it's limited to 30 guests.