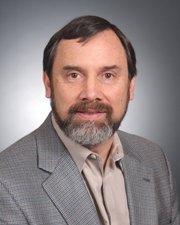 The back-to-school shopping season is one of the busiest and most stressful times for American families. In fact, this season is second only to the winter holidays in terms of dollars spent, and after a sizeable drop last year, back-to-school spending is expected to rise again this year. The National Retail Federation reports that families with children in grades K-12 will spend an average of $603.63 on apparel, school supplies and electronics, within a few dollars of last year's $606.40 average. Total spending on grades K-12 is expected to reach an impressive $22.8 billion.
But of course, not everything is back to normal. Most families are still hurting from the recession, so it's no surprise that local parents are reporting they will have a set budget for back-to-school spending and will look for ways to be resourceful and stretch their dollar. While it can be fun, every parent knows that back-to-school shopping isn't easy.
So many families will undoubtedly be turning to thrift shops like Goodwill, where clothes, shoes and school supplies — including the name brands that kids are pleading for — are available for a fraction of retail prices. But, more importantly, families can know that by shopping at Goodwill — and bringing their used items along to donate — they are helping affect meaningful change in their own communities.
A few years ago, Goodwill and its partners launched the Donate Movement, which encourages people to think about what they donate, where they donate and how their donations affect others. Many people think it doesn't matter where you donate, as long as you donate. Unfortunately, that's simply not true. When you donate to reputable organizations such as Goodwill, you know your donation is going to provide opportunities for those in need in your own community. Ninety-one percent of Goodwill's revenues fund job training, employment placement services and other community-based programs for people who have disabilities, lack education or job experience, or face other employment challenges. Goodwill programs strengthen communities and families and promote independence and dignity for people who need it most.
Citizens can help fund these programs two ways: by shopping at Goodwill stores and by donating their used items. And just as back-to-school shopping isn't all about clothes, shoes and pencil cases anymore (27 percent of parents say electronics are on their back-to-school shopping lists and 13 percent will buy a new computer or laptop), donating isn't all about clothes and shoes, either. Used computers can be donated to Goodwill, and so can many other items you might not think of, such as CDs, DVDs, video games, cell phones, bikes, furniture and household appliances. So think creatively. If your child already talked you into that new smartphone for the back-to-school season, consider donating their old phone when you go to Goodwill to finish your back-to-school shopping.
In today's time-crunch world, parents are always looking for a way to multi-task. By taking your back-to-school shopping (and donations) to Goodwill and our other Donate Movement partners, you'll accomplish three goals at once: you will stay within budget, clear out your closets and find a way to give back to your community — all in one place.
William G. (Bill) Oakley is president and CEO of Goodwill Industries of Central Florida.