The race for District 24 is ongoing, with early voting beginning the first week of August for the Aug. 24 primary.
Incumbent Congresswoman Suzanne Kosmas will go up against former Winter Springs Mayor Paul Partyka in the Democratic primary.
The Republican challengers, who are looking to win back the historically Republican district, include former Winter Springs Commissioner Karen Diebel, former Ruth's Chris Steak House CEO Craig Miller, state Rep. Sandy Adams and naval officer Tom Garcia.
Here's what these candidates say they will bring to the district:
In the Democratic primary: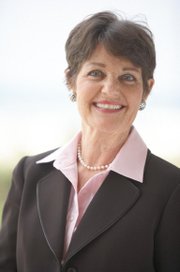 Kosmas
Suzanne Kosmas, the incumbent, has more than 14 years experience in political office. She won the seat from Republican Tom Feeney of Oviedo in 2008. She is continuing her work throughout the race, with a priority on economy and jobs. Kosmas has been continually focusing efforts in small business, NASA, veteran's affairs, and public education. She is against near shore, and especially deep well, drilling and doesn't think we are prepared for it. She is committed to supporting veterans and helping them, particularly with the new Orlando VA Medical Center, which will open sometime in 2012. Kosmas feels that she has met the commitment she has made to community and is continuing to focus on issues that affect the community. "We are beginning to see the fruits of our labor," she said. For more information on Kosmas and upcoming events, visit www.kosmas.house.gov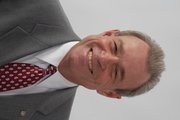 Partyka
Paul Partyka is a former two-term mayor and city commissioner of Winter Springs and he says he should be elected because he has passion, enthusiasm and knowledge of the issues. Like Kosmas, Partyka wants health care reform and has been fighting for it since the early 1990s. But he says we need to make it better and more efficient to help manage the deficit. "[Democrats and Republicans] need to work together on this," he said. "You need someone who can be persuasive and can work well with both sides." Partyka said he is that person. Should he be elected his focus will be "jobs, jobs, jobs and economy." He says that he understands the economy from the business and entrepreneurial sides. But he also wants to focus on the space coast as well, something he says Kosmas isn't doing. He wants to bring in business incubators to help "get things going again." For more information on Partyka and upcoming events, visit www.paulpartykaforcongress.com
In the Republican primary: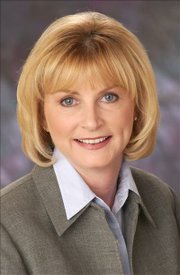 Adams
Sandy Adams, a career Orange County Sheriff's deputy, has spent eight years in the Florida House for District 33. The Oviedo Republican says she has a record of proving what she says and has a record of voting conservative. She said Kosmas has total out-of-control spending, especially with health care reform and the proposed Cap and Trade energy tax. Instead, Adams wants to shrink government and reduce spending. She says we need strong conservative leadership and that we need to "get the government out of the everyday lives of people and businesses." Adams is opposed to the health care reform and doesn't want to ban offshore drilling. Adams has endorsements from various veterans groups, Florida Right to Life and Florida Police Benevolent Association among others. For more information on Sandy Adams and upcoming events, visit www.sandyadams.com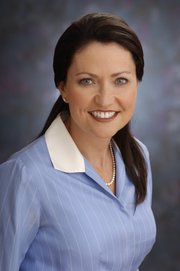 Diebel
Karen Diebel, a former vice mayor and city commissioner of Winter Park, says she can take the discipline she used to reduce taxes and spending in Winter Park to Washington to do the same. "I am a problem solver," she said as to what sets her aside from other candidates. Diebel is opposed to the health care reform and the Cap and Trade energy tax. If elected, she wants to repeal "Obamacare" and replace it with an economic model that decreases costs and increases medical outcome, something she says Kosmas is doing the opposite of. Diebel, who categorizes herself as a "technology person," also wants to serve on the Energy and Commerce Committee to create jobs in the district. She is a supporter of offshore drilling, as long it is done safely. Diebel is having meetings with supporters and doing door-to-door visits within her surrounding communities. She has support and endorsements from former Arkansas Gov. Mike Huckabee and Congressman Brian Bilbray among others. For more information of Karen Diebel and upcoming events, visit www.karendiebel.com
Garcia
Meet Tom Garcia, a career naval officer. Despite his lack of experience in political office, Garcia feels that he has the right tools to get the job done correctly. "I'm not a rich guy trying to buy my election," he said. Garcia said he is completely against everything incumbent Kosmas has been doing, including her stimulus voting and flip-flop on "Obamacare". Garcia says he is taking a constitutional platform and that "we need to follow the simple road map set before us by our founding fathers." Garcia wants to shrink the size of the government to eliminate the billions of dollars that he says they are wasting by doing nothing. His is in support of offshore drilling, but managing it better, and not cutting Medicare, but rather privatizing it. Garcia has the support of veterans in the district and the Independence Caucus. For more information on Tom Garcia and upcoming events, visit www.tomgarciaforcongress.com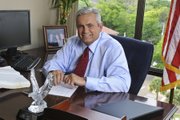 Miller
Craig Miller, the former president and CEO of Ruth's Chris Steak House, is not a politician, but he has a big problem with the political landscape in Central Florida. "I'm a restaurant guy," he said. Miller wants to reverse everything Kosmas has done in the last 18 months, particularly her flip-flop on "Obamacare". With a primary focus on jobs and the housing market, he also plans to extend tax cuts to the business community in an attempt to create jobs as well as stabilize the housing market. Miller says we cannot walk away from offshore drilling, but we need to tap in to natural gases and onshore oil. He is taking a mass media approach to his campaign, and he says it is working, as he has been in the race nearly four months, and according to the latest poll, he is the front-runner. With support from former congressmen, Veterans Vision, and the local business community among others, Miller, who lives in Winter Springs, feels he represents the values, hopes and traditions of the people in District 24. For more information on Craig Miller and upcoming events, visit www. craigmillerforcongress.c