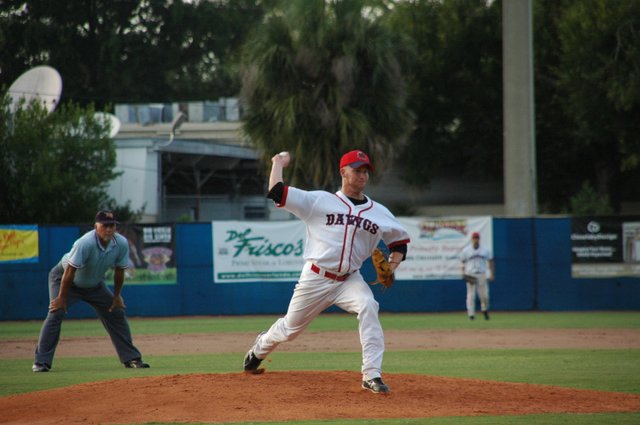 After a month at the top of the league, the Winter Park Diamond Dawgs are no longer the kings of the Florida Collegiate Summer League.
It all came apart for the Dawgs (17-7) in the last week, just as things started clicking for the Sanford River Rats (19-6), who entered mid-week this week 1.5 games ahead in the standings.
The Rats leapfrogged the Dawgs thanks to a four-game win streak that included a 9-1 run in their last 10 games. For the Dawgs, a middling record in the past 10 games cost them dearly, as a lead that at one point was three games wide disappeared in the span of a week.
A shutout loss to the worst team in the league put Winter Park on par with Sanford and gave league basement dweller Orlando (6-18) its first win in 14 games.
Then the Dawgs struggled in two nail-biters against fourth place team DeLand (8-16), winning one and losing another.
Meanwhile Sanford was on a tear, winning two blowouts and two tight games to rocket ahead in the standings during All-Star week.
During all the more dramatic swings in the league, Leesburg (11-14) has gradually crept upward, going 6-4 in the past 10 games.
Come 1 p.m. Sunday, it's rematch time again for the league's top two teams, as Sanford again travels to Winter Park's Alfond Stadium. By then, with two games apiece falling during press time, these two teams could be knotted up yet again, making Sunday's game potentially crucial for the championship.