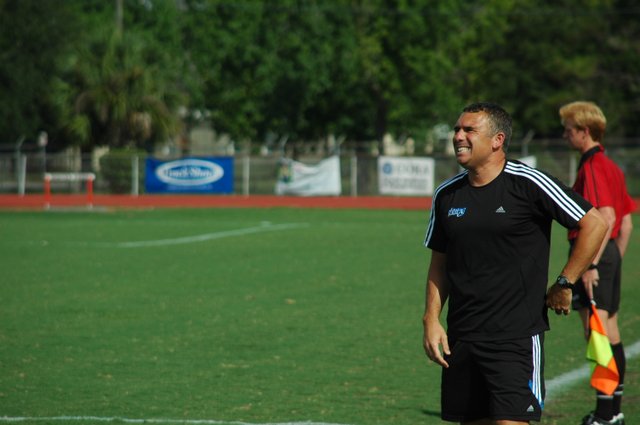 The Kraze started their holiday weekend on their first losing streak of the season after falling 2-1 to the Atlanta Blackhawks.
Coming off a 2-0 loss to the division-leading Baton Rouge Capitals the week before, the Kraze (4-3-2) are looking at a steep uphill climb to make it to the playoffs.
They'll need to find the net more often to win games by just the rules of the game alone.
In games in which the Kraze have scored more than one goal, they've never lost in 2010.
But so far this season, they've scored a goal or less in 6 of their 9 games played, miraculously emerging with only three losses thanks to strong defense.
That track record didn't stop Jonathan Valenzuela from attempting nine shots against the Blackhawks. Thankfully for the Kraze, one of them made it in during the 55th minute, tying the game. Unfortunately for the Kraze, the Blackhawks struck back 21 minutes later, regaining a lead they would not relinquish again.
Absent their regular keeper, Wesley Giachetti, who's only allowed three goals all season, the Kraze have allowed two goals each in two consecutive games. Despite only facing 8 save opportunities, backup goalie Jhojan Obando allowed two goals in his last game.
Coming up for the Kraze, they'll play Ft. Lauderdale in their last home game of the season before embarking on a four-game end-of-season road trip. The game starts at 7 p.m. Friday at Winter Park's Showalter Field.